Anti-Dandruff Shampoo - Top 6 for dandruff!
Whether it's pimples on the face or dandruff on the head - our bodies can be a real pain sometimes! Fortunately, there are a variety of very good products that help for dandruff. Here are our top 6 anti-dandruff shampoos.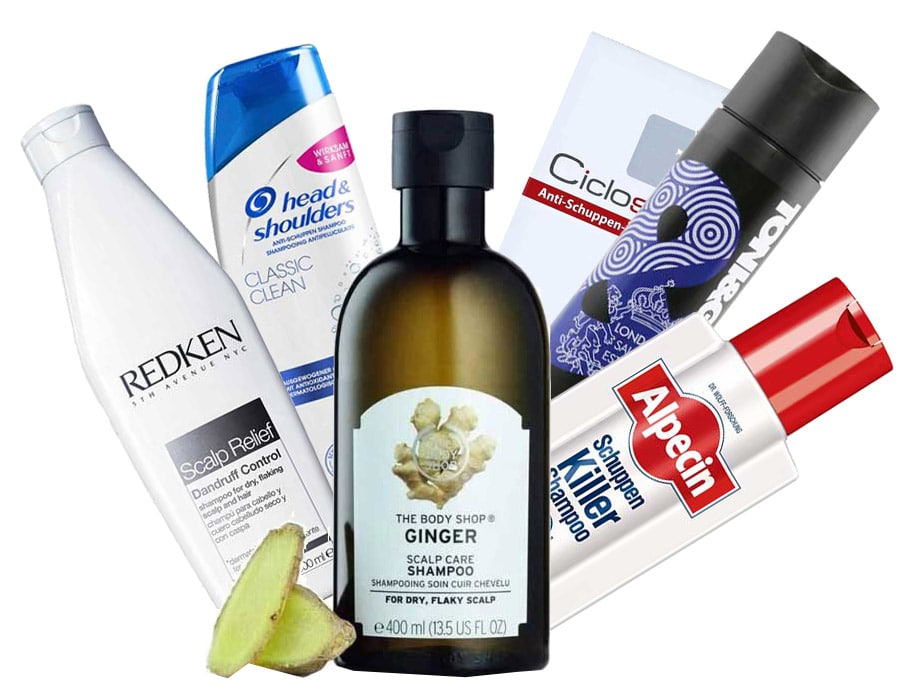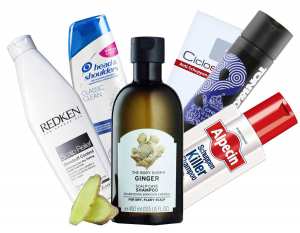 Anti-dandruff shampoo in the big test
Even though dandruff - just like pimples - has nothing to do with a lack of hygiene, we feel uncomfortable when the little white grains land on our shoulders. No wonder, especially on dark clothing the dandruff residues are visible to outsiders. Unattractive. But if you think you can get rid of dandruff by washing your hair more often, you're barking up the wrong tree. Depending on the type of dandruff, washing your hair too often can even make the problem worse.
Generally speaking, there are two different types of dandruff: greasy dandruff and dry dandruff.
You'll find out more about this later. First of all, we would like to show you which 6 anti-dandruff shampoos you can use to quickly and easily get to grips with your problem.
Best Anti Dandruff Shampoos: Top 6
---
1st place: Toni&Guy Men 2 in 1 Anti-Dandruff Shampoo
The Anti Dandruff Shampoo by Toni&Guy is one of the most popular products in this category. Not without reason: on the one hand, it convinces with a great Hair care It's a great daily shampoo, but it also helps you to get your dandruff problem under control in a short time. As a 2-in-1 shampoo, it not only removes dandruff, but also soothes the scalp and stops annoying itching. The gentle shine and anti-static effect of the shampoo are also positive. So you feel fresh after washing your hair and your hair is optimally protected. The shampoo is suitable for normal to normal hair. greasy hair. So if you suffer from oily dandruff, the anti-dandruff shampoo is just right for you. Many users particularly like how smooth and healthy the hair feels after washing, and the smell is also convincing across the board. Incidentally, this leads to many users using the anti-dandruff shampoo even though they don't suffer from dandruff at all - because it smells great and the hair feels great after washing. Is there a greater compliment for an anti-dandruff shampoo? For this reason: our number 1.
Great hair feeling after washing
Soothes the scalp and effectively helps for dandruff
For normal to greasy hair
---
2nd place: The Body Shop Ginger Anti-Dandruff Shampoo
The Body Shop is not only a great company that is committed to fair and sustainable production and does not test its products on animals, but the company's products are also very convincing. The anti-dandruff shampoo ginger is the best example. It is suitable for dry to normal hair and thus appeals to customers with dry dandruff, thus forming the antithesis to the Toni&Guy shampoo in first place. The natural ingredients include essential ginger oil from Sri Lanka, Ethiopian honey, birch bark extract and silver willow extract. Especially in English-speaking countries, the shampoo is widely used and enjoys great popularity thanks to its hair care and effectiveness for dandruff. The price-performance ratio is good despite the high price of 17.49, considering the high-quality active ingredients contained in the shampoo. Quality has its price - and customers of The Body Shop love the company for it! The 400 ml bottle lasts for several hair washes and not only cares for your hair, but also soothes your scalp. There is also a matching conditioner from The Body Shop - also with ginger oil.
Natural ingredients
Effective help for dry dandruff
Large 400 ml bottle
---
3rd place: Alpecin Dandruff-Killer Shampoo
Alpecin is one of the big names in anti-dandruff shampoos. Besides successful marketing, this is mainly due to the products. The first thing that stands out about the Dandruff Killer Shampoo is the low price. 2×250 ml for 9.99 euros is very fair and makes the shampoo, together with the 6-pack from Head & Shoulders, the price tip in this test. In the fight for dandruff Alpecin on a 4-fold active complex. The dandruff defence system combines 4 different active ingredients that work effectively in two areas in particular: Zinc Pyrithione and Piroctone Olamine are said to prevent the formation of fungi, yeasts and bacteria, thus preventing new dandruff and at the same time restoring the natural balance of the scalp. Salicylic acid and fumaric acid, on the other hand, support the removal of dandruff and smooth the scalp surface. In practice, the product is really convincing, many customers are enthusiastic! Unfortunately, the smell is not too pleasant and, especially in contrast to the Toni&Guy shampoo, the hair appears somewhat brittle or straw-like after washing. Therefore, only a good 3rd place for the price tip with maximum effectiveness.
Very good help for dandruff
4-fold active complex
Very fair price, but hair looks a bit strawy after use
---
4th place: Head & Shoulders Classic Clean
Head & Shoulders is even better known than Alpecin. Even the company name reveals that the company is almost exclusively concerned with anti-dandruff products. Like many other large companies in the cosmetics industry, however, it sometimes lacks the final sophistication or the real special feature. Classic Clean, for example, does not leave hair feeling as smooth as Toni & Guy shampoos, nor does it contain ingredients as carefully selected as those used by The Body Shop. On the other hand, Head & Shoulders impresses with the best price-performance ratio in the test: a total of 1.8 l (6×300 ml) is available for just over 20 euros. This makes the shampoo an affordable alternative for your everyday shampoo - and is especially good for your scalp! Thanks to its Effective & Gentle formula, Classic Clean is suitable for both oily and dry dandruff, soothes the scalp and does not contain paraffin. The effectiveness is convincing, but the bottle cap is a headache for some users. Our 4th place.
Very good price-performance ratio
Effective for dry and greasy dandruff
Without paraffins
---
5th place: Redken Scalp Relief
At a good 15 euros for 300 ml, the Scalp Relief Shampoo is comparatively expensive, but it has a lot to offer. The product is suitable for people with dry dandruff. It contains lavender extracts that soothe your scalp and glycerine that provides sufficient moisture on the scalp. Dandruff is effectively combated by the contained piroctonolamine. This combination provides very convincing results - not without reason Redken is also recommended by hairdressers. Since the shampoo foams strongly, consumption is very limited, which puts the high price into perspective. The light lavender scent is a matter of taste, but most users like it. For visible results, it is important to adhere to the specified application time of 5 minutes. So, if you suffer from dry dandruff and would like to use the Effectiveness of the anti-dandruff shampoo If the price is more important to you, then Redken Scalp Relief is the right choice for you.
Reliably helps for dry dandruff
Relatively expensive, but very effective
Light lavender scent
---
6th place: Ciclosan Anti-Dandruff Shampoo
With the Ciclosan anti-dandruff shampoo, a purely medicinal shampoo comes in 6th place. This can already be seen in the price: 100 ml for a good 15 euros make the Ciclosan shampoo the most expensive product in the test. The shampoo is often recommended by dermatologists for problems with the scalp, for dandruff, but also for fungal growth. Compared to other products in the test, such as The Body Shop, the active ingredient list of Ciclosan reads very complex: betaine, ciclopirox olamine, hydroxypropyl chitosan, dexpanthenol, potassium undecylenoyl soy protein hydrolysate. Somewhat disentangled, the ingredients work like this: Betaine provides moisture and gives volume, dexpanthenol prevents inflammation, hydroxypropyl chitosan comes from the body's own substance chitin (which, for example, makes up the shell of insects), protects the hair and regenerates it. With success! The shampoo gets even stubborn dandruff under control and helps especially people who have been struggling with their dandruff for a long time or who have already consulted a dermatologist on the subject.
Medicine shampoo for dandruff
Expensive, but very efficient
Best used in consultation with dermatologist
---
What is an anti-dandruff shampoo?
Dandruff is caused by a scalp that is too dry (dry dandruff) or too oily (greasy dandruff). To compensate for this dysfunction, special shampoos are used that regulate and soothe your scalp. This will reduces the formation of dandruffIn addition, many anti-dandruff shampoos contain additional active ingredients that help to loosen and remove already existing dandruff. In contrast to a normal shampoo, an anti-dandruff shampoo is not primarily concerned with the hair, but with the scalp. You should also pay attention to the instructions for use: How often should/may the shampoo be used, over what period of time, and how long do you have to leave the shampoo on for each treatment? Only if you adhere exactly to these points will maximum effectiveness be achieved. By the way, anti-dandruff shampoos not only help for dandruff, they usually also have an antibacterial effect and prevent the proliferation of yeast fungi, which can quickly develop with dandruff. We also have the best Hair Growth Serum tested in our salon.
What should I look for when buying an anti-dandruff shampoo?
In order to achieve the desired effect with your anti-dandruff shampoo, you should pay attention to a whole series of points. First of all, it is important to know what type of dandruff you suffer from (more on this in the next paragraph). Do you have oily or dry dandruff? Depending on the type of dandruff, you should look for a suitable product. The second important point is the application: Is it a shampoo that you can/should use daily to wash your hair, or is the product only used once or twice a week exclusively to fight dandruff?
Of course, a shampoo should also take care of the hair. While some products (such as our test winner from Toni&Guy) do the Care hair and leave the hair feeling very pleasant, other anti-dandruff shampoos leave the hair dry or straw-like after use and should be treated with an additional conditioner. Last but not least, environmental and animal welfare considerations also play a role. Do you want to use complex chemicals on your hair or would you rather use a shampoo with purely natural ingredients that is not tested on animals? As you can see, there are several questions you should consider when choosing your anti-dandruff shampoo. So think outside the box, don't just focus on your dandruff problem, but rather look for a product that completely convinces you!
How does dandruff develop?
First of all, you should know that everyone produces dandruff. Your scalp is made up of skin cells that are arranged on top of each other in different layers. Over the course of about four weeks, these skin cells migrate from the inside to the very outside, then die and are shed. This process is quite normal and is important for always having intact and healthy skin. Normally, these small dandruff cells are not visible to the naked eye, but if problems occur, this can cause the scalp to reject the cells too quickly, which then clump together and become visible as dandruff (this happens from a clump of about 500 skin cells). In principle, dandruff can be divided into two categories: Dry and greasy dandruff. Dry, white dandruff is primarily caused by a scalp that is too dry. This can be caused by dry heating air, the use of the wrong, drying shampoos, or even the climate.
Also Stress and washing your hair too often are reasons for a scalp that is too dry. Oily, yellow dandruff, on the other hand, is caused by a completely different problem. These dandruff are usually larger than dry dandruff and do not feel porous, but rather somewhat oily. Because of this oily, sticky surface, they often stick to the scalp, which can lead to the development of yeast. Reasons for this greasy dandruff can be too much sebum production, high humidity, hormonal influences or even a genetic predisposition. The problem of greasy dandruff occurs mainly in men.
FAQ: Questions and answers
How long does an anti-dandruff shampoo have to work?
This depends on the manufacturer's instructions. In general, it is important to adhere to the manufacturer's instructions regarding application time and duration of use.
Can an anti-dandruff shampoo replace my normal shampoo?
This is possible with some products. Our test winner from Toni&Guy is even used by many users who do not have a dandruff problem at all. Other products, on the other hand, are only used specifically for dandruff and are not suitable as a substitute for a normal shampoo.
What makes an anti-dandruff shampoo so special?
Dandruff and dandruff problems do not originate in the hair, but in the scalp. Therefore, the ingredients of an anti-dandruff shampoo focus primarily on regulating and soothing the scalp.
What can I do if the anti-dandruff shampoo does not work?
Before you try many different products, you should make an appointment with your dermatologist. He or she can assess where the problem is coming from, how big it is and which products will help to get it under control.