Redensyl
Does Redensyl really support the Hair Growth and helps reduce hair loss? Here we have put together a summary of Redensyl for you.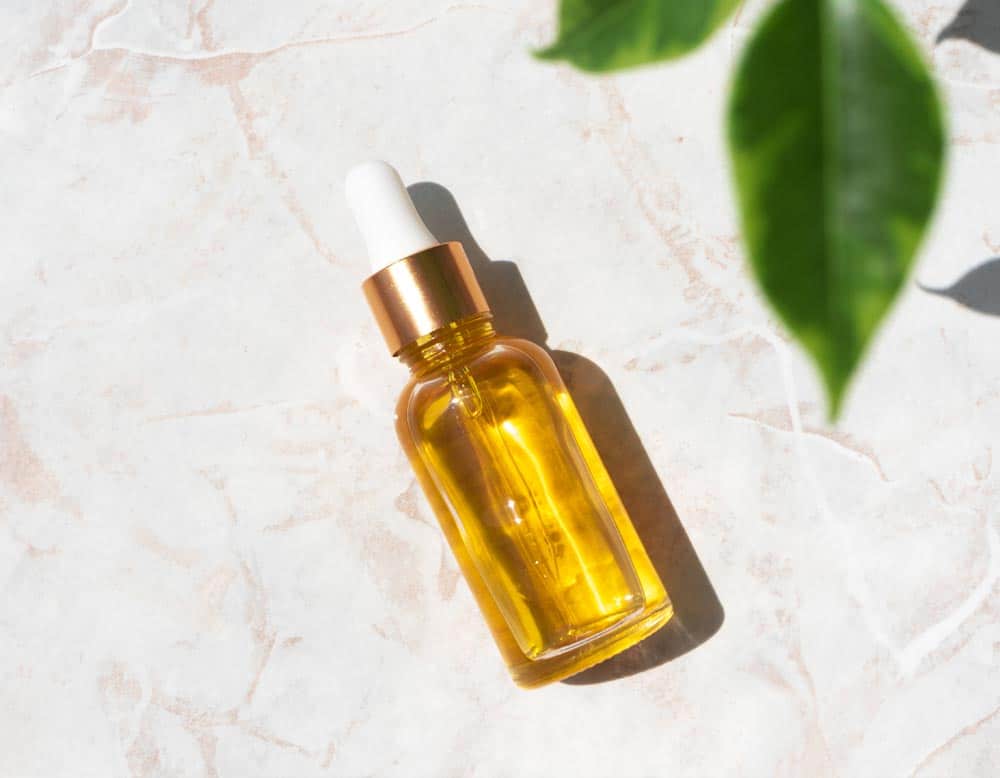 What is Redensyl?
Redensyl is the latest breakthrough against hair loss and is said to be an alternative to hair transplantation. It is one of the first cosmetic hair care ingredients based on regenerative medicine research and can deliver better results in 84 days than surgery for Hair transplant. Redensyl is a new miracle of biotechnology that claims to promote hair growth, prevent hair loss and also treat alopecia. It has also been proven to work better than minoxidil and unlike minoxidil, it is non-irritating.
Redensyl contains four key ingredients that work together to create the perfect recipe for hair growth:
Dihydroquercetin glucoside (DHQG): A compound of plant extracts that targets the stem cells in hair follicles and promotes cell division.
Epigallocatechin gallate glucoside (EGCG2): An anti-inflammatory that keeps the scalp healthy and happy by scavenging free radicals.
Glycinean amino acid that forms hair proteins and is associated with keratin.
Zincwhich strengthens the hair shaft structure and makes it stronger.
Questions and answers
What are the side effects of Redensyl?
There are no known side effects with the use of products containing the active ingredient Redensyl. However, there are common side effects with the use of Minoxidilincluding burning or irritation of the eye, itching, redness or irritation in the treated area, and undesirable Hair growth in other parts of the body.
How long does it take for Redensyl to work?
Can also be applied to the eyebrows. Since hair growth cycles can take at least one to four months, it takes more than three to six months of using Redensyl to notice positive effects.
Is Redensyl natural?
Redensyl is considered the best alternative to Hair transplants as it is a natural ingredient. It does not contain hormones. It promotes hair growth at the cellular level.
Does Redensyl help with beard growth?
This oil is free from harmful chemicals such as sulphates and parabens, and contains Redensyl, which has been shown to improve the Hair Follicle strengthens and thus supports beard growth.
Hair loss in numbers
The human scalp has an average of 110,000 hairs that grow and fall every day. When the balance between the growing and falling hairs changes, hair loss begins and baldness occurs. It can occur at any age and is mainly targeted at men. It is known that 40% of men will have noticeable hair loss by the age of 35, this number reaches 65% by the age of 60. Women are also severely affected by such a process, with 50-75% of them suffering from noticeable hair loss by the age of 65. This can be devastating to a person's self-image and emotional well-being.
According to the International Society of Hair Restoration Surgery, nearly 1 million patients worldwide were treated with surgical and non-surgical means of hair restoration in 2012. 93% of hair restoration procedures performed in 2012 involved the scalp and 4.5% involved the eyebrows. Men account for 86% of patients for hair transplants and 67% for non-surgical hair restoration. They start such treatment at the average age of 38.
Each hair operation allows the transition of 2016 grafts, which represent about 8,100 hairs transplanted onto the patient's scalp. Patients spend an average of 6,200 euros on hair surgery. Generally, at least three procedures are required to restore the appropriate hair density. The data show that 64% of the patients' complaints after surgery concern the final density of their hair.
Redensyl effect
Excellent effectiveness:
The first test on alopecic hair in the reference Philpott assay has shown that Redensyl provides almost twice the results of the global reference minoxidil, promoting hair growth.
Better effect than hair transplants
Redensyl was studied in detail during a double-blind or placebo clinical trial in volunteers with 3rd to 4th degree alopecia according to the Norwood medical classification.
Due to its unique biological concept, the clinical results obtained with Redensyl answer an unmet consumer request:
Within 84 days, volunteers have more hair (up to + 17%).
The number of anagen (growing) hairs is increased (+ 9%).
while reducing the number of hairs that fall out (-17%).
85% of the volunteers had significant and visible hair growth with up to 28,200 new hairs obtained in 84 days, equivalent to three full hair transplant procedures.
84 DAYS WITH REDENSYL = UP TO +28,200 NEW HAIRS = 3 HAIR TRANSPLANT SESSIONS
Innovative and sustainable
Redensyl is the result of a patented green chemistry process (organic solvent-free glycosylation) that allows the synthesis of DHQG and EGCG2, the stable and soluble derivatives of dihydroquercetin and EGCG. This process avoids the use of high amounts of energy, reduces the number of steps and the use of hazardous chemicals that would have been required in a conventional organic synthesis manufacturing process.
Advantages of using Redensyl
Most of the hair growth ingredients available on the market for the cosmetics industry are plant extracts or peptides. On the contrary, Redensyl represents a new generation of hair growth activating molecules. It was developed from the rational analysis of stem cell function in Hair follicles developed and is the result of a unique patented synthesis process (an organic solvent-free enzymatic glycosylation process). The unique mode of action (activation of ORSc stem cells, stimulation of HFDPc papillary skin fibroblasts, reduction of inflammation) results in rapid and sustained production of new healthy hair in volunteers suffering from androgenic alopecia within three months.
Redensyl is a biotechnological ACI (Active Cosmetic Ingredient) with a purity of over 97% and the cosmetic equivalent of API (Active Pharmaceutical Ingredients) from the pharmaceutical industry.
Redensyl Ingredients
The active ingredient Redensyl has a good-looking golden yellow colour, but does not affect the colour of the formula. Redensyl is preservative free and odourless and compatible with alcohol for hair care lotions. Redensyl enables the creation of a new generation of anti-ageing hair care products for manufacturers, as well as products to promote eyelash growth and restore eyebrows. This ingredient is water soluble, easy to formulate in any typical hair care formula and can even be used in hair sprays.