Regaine experience and test
Does the Hair Growth Serum of Regaine really and can it stop hair loss? We have the Regaine experience and test 2021.
Facts about Regaine
The active ingredient in Regaine is minoxidil.
Minoxidil increases blood flow to the blood vessels surrounding the hair follicles.
Although Regaine has a proven track record, it doesn't work for everyone and there may be alternatives for your hair loss.
What is Regaine (Minoxidil)?
Minoxidil was originally used to treat high blood pressure until it was discovered that a side effect of the drug is its ability to produce new Hair growth to stimulate. This compound is the active ingredient in the popular hair growth product Regaine.
Although the evidence for the effectiveness of Regaine in preventing hair loss is solid, the lotion does not work for everyone. In certain cases, there may even be better treatment alternatives, depending on the pattern of your hair loss.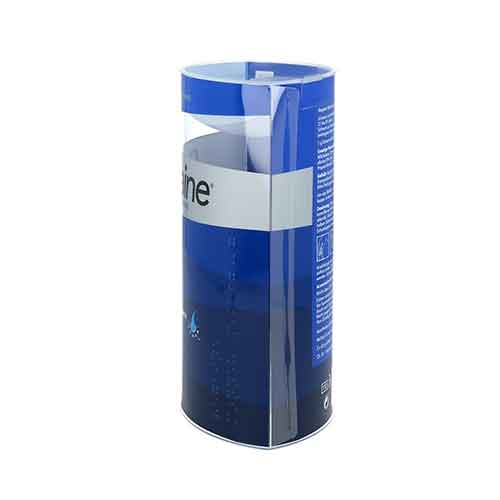 How does Regaine work?
Minoxidil, a vasodilator that opens blood vessels, has been shown to be effective in helping hair regrowth. New York dermatologist Dr Bobby Buka explains that minoxidil increases blood flow to the blood vessels around hair follicles. "The chemical mechanism in minoxidil is thought to be related to the release of nitric oxide, which promotes hair regrowth," he notes.
Regaine is the first FDA-approved topical medication to help regrow hair in both men and women. Backed by more than two decades of clinical trials, there are also more recent clinical studies that have confirmed the effectiveness of this intervention.
What are the side effects of Regaine (minoxidil)?
It is recommended not to use Regaine if the skin on your scalp is cut, irritated or sunburnt. It should also not be used anywhere on your body except on your scalp to avoid a toxic level of the ointment being absorbed by your body. Do not use any other topical lotions on your head while using Regaine unless otherwise stated.
Because minoxidil is a topically applied medication and is not ingested, it is generally considered safe. Commonly reported side effects include redness or irritation of the treated and surrounding area of the scalp, as well as itching, dry scalp, Shed and unwanted hair growth elsewhere.
Severe side effects are rare and may include tachycardia (increased heart rate), chest pain, dizziness, fainting and swollen hands and feet. If you experience dizziness, an irregular heartbeat, unwanted body or facial hair growth, unusual weight gain, swelling of your hands or difficulty breathing, you should stop using the lotion immediately and consult your doctor.
Regaine during pregnancy
If you are pregnant, note that Regaine is classified as FDA Pregnancy Category C. This means that it is not known whether Regaine can be harmful to a foetus. Consequently, minoxidil should not be used without consulting your doctor if you are pregnant or breastfeeding.
What results are expected from Regaine (minoxidil)?
Although minoxidil provides cosmetically acceptable results, we must remember that it is only effective in a subset of patients. In particular, Regaine is only effective in treating hair loss in men (thinning hair on the crown) and not in hair loss on the front of the head or in treating a receding hairline. In women, it can be used to promote hair growth in thinning hair. Other types of hair loss may not benefit from Regaine. These include patchy hair loss, unexplained hair loss or pregnancy-related hair loss.
It is also important to remember that the effectiveness of topical minoxidil only lasts for the duration of continued use. In other words, this medication must be used indefinitely to maintain continued hair growth or stop further hair loss. An older study concluded that discontinuation of topical minoxidil treatment after 28 weeks resulted in a reduction in hair weight and follicle number.
In an article citing a review of studies on Regaine, it is stated that the efficacy of topical minoxidil in treating hair loss has been demonstrated mainly in men aged between 18 and 41 years. They also concluded that the effectiveness of minoxidil is higher in men who have suffered from hair loss for less than five years.
Can Regaine (minoxidil) be used on beards?
The short answer is yes. Minoxidil has been used to grow hair anywhere on the body where there are hair follicles, including the head, face, Eyebrowsarms and chest. However, everyone is different and it is important that you give up to 3 months to see the results.
Current clinical studies on Regaine
The International Society of Hair Restoration Surgery highlights a one-year observational study by dermatologists in 2004 of 984 men with male pattern hair loss. The study evaluated the efficacy of a topical 5% minoxidil solution in halting hair loss and stimulating new hair growth. The researchers concluded that areas of the scalp suffering from hair loss were reduced in 62% of patients, remained unchanged in 35.1% and increased in size in 2.9% of study participants.
In a study published in 2017 Study, which studied 36 women treated daily with oral minoxidil for six months, found an improvement in hair growth within three months. Another study published in 2015 concluded that a significantly higher proportion of participants in the minoxidil group had greater hair growth than the placebo group. In this study, both the investigators and the patients' self-reports reached the same consensus. Similarly, a 2014 study published in the Journal of Drugs in Dermatology confirmed that minoxidil shortens the telogen phase in hair (i.e. when hair follicles enter a dormant state and fall out), ensuring more hair growth.
Dermatologist reviews
Drs. Gary and Kristina Goldenberg, dermatologists in New York City, recommend Regaine to their patients. However, they believe the best approach to reversing hair loss is a combination of treatments. "These can include over-the-counter vitamins as well as vitamin injections; correction of internal abnormalities such as hormonal imbalance; as well as in office treatments such as PRP (platelet rich plasma) and stem cell injections; and light-based devices."
The Goldenbergs also insist that starting treatment at the first sign of hair loss is crucial. Since most types of hair loss are progressive, keeping only the hair you still have is often the best outcome. For this reason, they also note that managing patient expectations is important to avoid unrealistic hopes for treatments.
Conclusion
So the good news is: it works for most people with thinning hair on the crown. However, if you use this lotion, there are some important points to keep in mind.
Once you start, don't stop or the hair loss may return. If you decide to use Regaine, be careful not to deviate from the instructions for use. This means making sure your hair and scalp are free of moisture before applying the recommended dosage to areas of your scalp affected by thinning hair. Regaine is usually used twice a day - once in the morning and once in the evening.
Some dermatologists recommend Regaine for use in women. Using it once a day at night is sufficient to achieve results. Remember to wash your hands before and after application, and avoid applying Regaine to areas of your skin where you do not want to stimulate new hair growth. Never apply more than 2 ml of Regaine per day as this may trigger unwanted side effects.
If you notice any side effects, stop using the product and contact your doctor immediately.
Here to our Hair Growth Serum Test 2021.
FAQ - Frequently asked questions:
What happens if you stop using Regaine?
If you stop using the product, you will lose the regrown hair and most likely return to the previous pattern of hair loss. We have the test here.
How long should you use Regaine?
You may need to use Regaine twice a day for at least two months before regrowth of hair is noticeable. If there is no improvement after four months of using the foam or after one year of using the solution, you should stop Regaine for men.
Do you wash out Regaine?
If you shampoo your hair after applying Regaine, there is a risk that you will wash it out. It is best to leave Regaine on your scalp for as long as possible before shampooing your hair. If you can apply Regaine first thing in the morning, then waiting an hour or two before shampooing would be an idea.
Does Regaine really work?
Regaine will not work for everyone and it is not possible to predict individual responses. However, younger men who have lost hair for a short time or have a small area of baldness may be more likely to get results than men who have been losing hair for many years or have a large area of baldness.
How effective is Regaine?
If you suffer from other types of hair loss, treatment with minoxidil may not be suitable. However, as above, minoxidil (Regaine) has been shown to be effective in 60% of men with male pattern hair loss.