Laduti, experience and test 2022
We have our Laduti Hair Serum in the test and have summarised experience reports. Does Laduti really help against hair loss? Laduti is currently not available on Amazon, but only online and in exclusively selected hair salons. Current Laduti experiences and test 2022.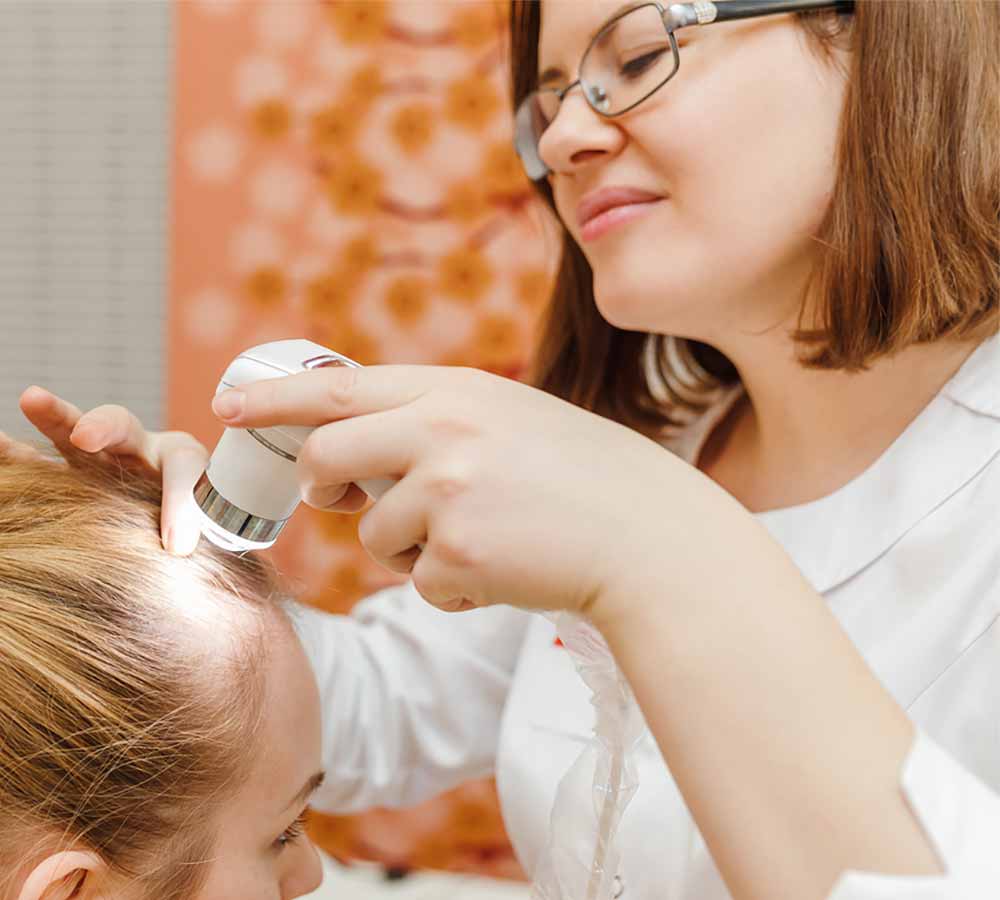 What is Laduti used for?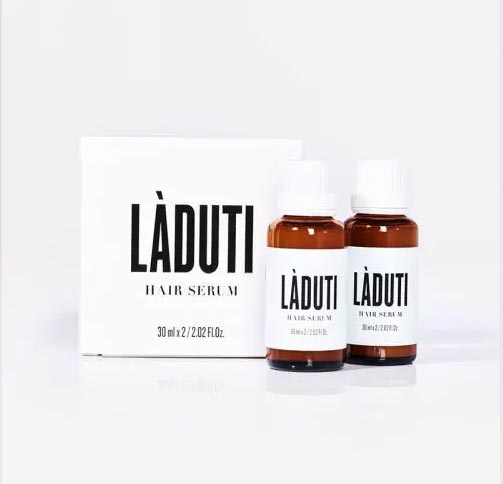 Laduti is a high quality Hair Growth Serum with 60 selected and natural active ingredients. The serum is developed day by day to always incorporate the latest scientific findings with its hormone-free formula. Stress, genetics, environmental toxins and ageing are factors that can lead to dull hair, thinning scalp hair or complete hair loss. Laduti Hair Growth Serum has been developed to provide an effective solution to promote strong and stronger hair growth while preventing hair loss. Laduti improves the overall health of the hair and scalp. The special feature - the nutrient-rich Laduti formula - works deep into the hair roots and follicles.
Laduti side effect?
The first question one asks is: Does Laduti have side effects? The answer is "no". Laduti has no known side effects. The serum is classified as cosmetic with 95% of natural active ingredients - it is not a medicine. The remaining 5% are skin-compatible preservatives. A little itching during the first application is normal. Laduti does not use hormones and does not use the medicinal substance minoxidil.
In 2020, the hair serum was tested for intolerance reactions by "dermatest" under specialist medical supervision in a dermatological epicutaneous test according to international guidelines and passed with "very good"!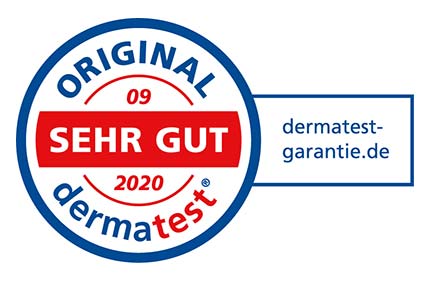 Laduti test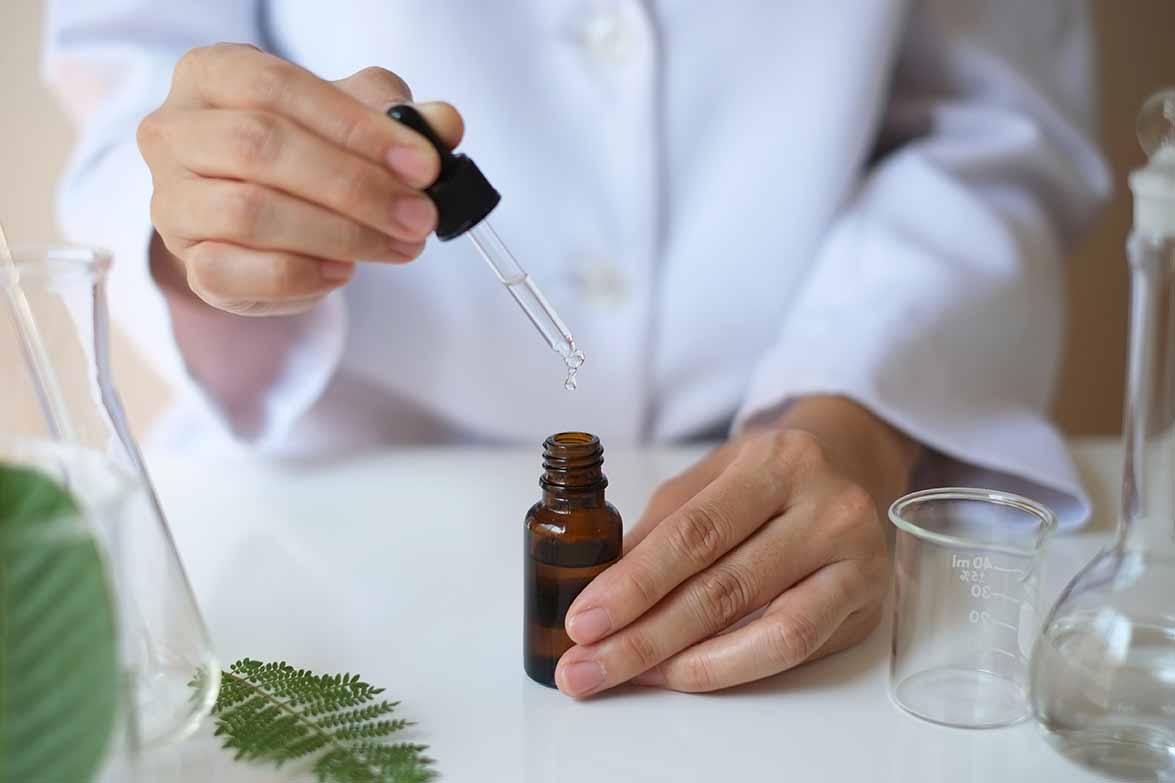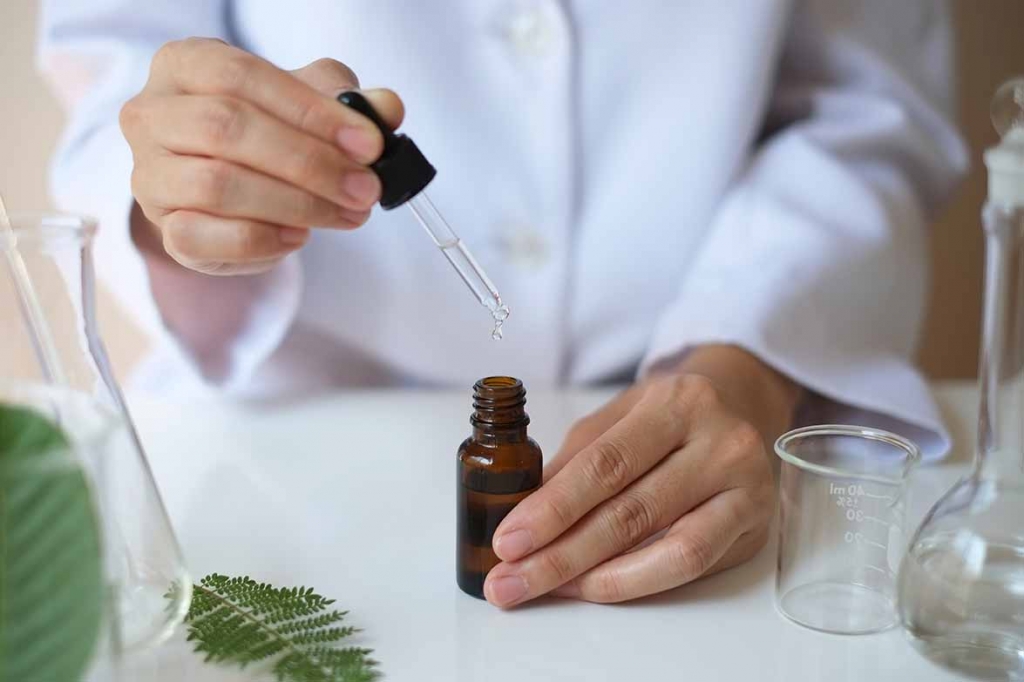 Our own Laduti test in the salon over 6 months has shown positive effects. We are thrilled that the hair serum has been able to achieve such strong results. We now also sell Laduti in our hairdressing salon Salon in Munich. During testing, we were able to stop the hair loss of various customers who want to act against hair loss in good time after only 3 weeks and, with patience, even create new hair. Hair growth determine. The hair serum is hormone-free and also does not contain any Minoxidil.
Laduti is also one of the few manufacturers whose customers dare to publish before/after pictures on their website. We have compiled testimonials below.
Laduti is currently exclusively operated and is only available at selected hairdressing & beauty salons. The hair serum is not offered on Amazon.
Laduti experiences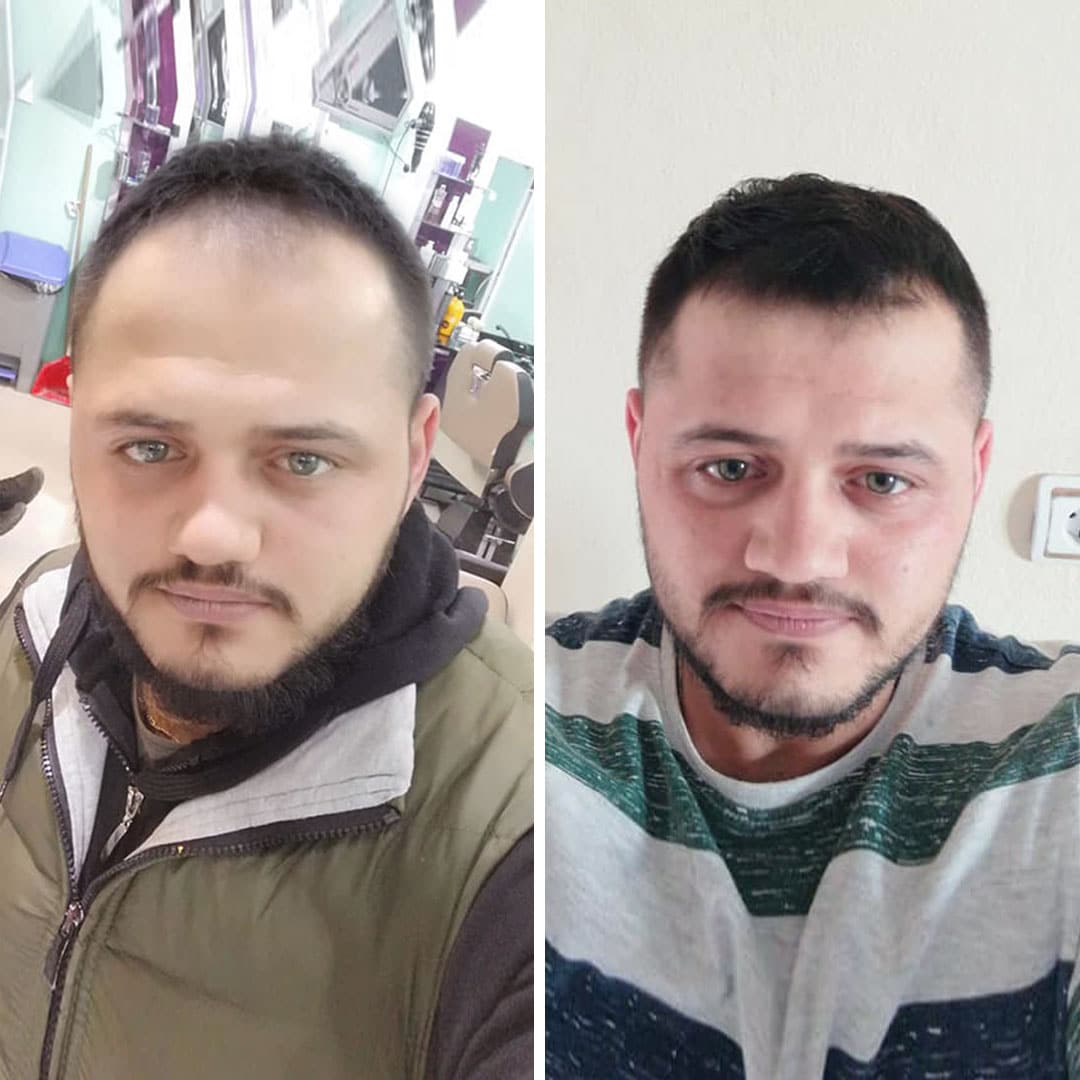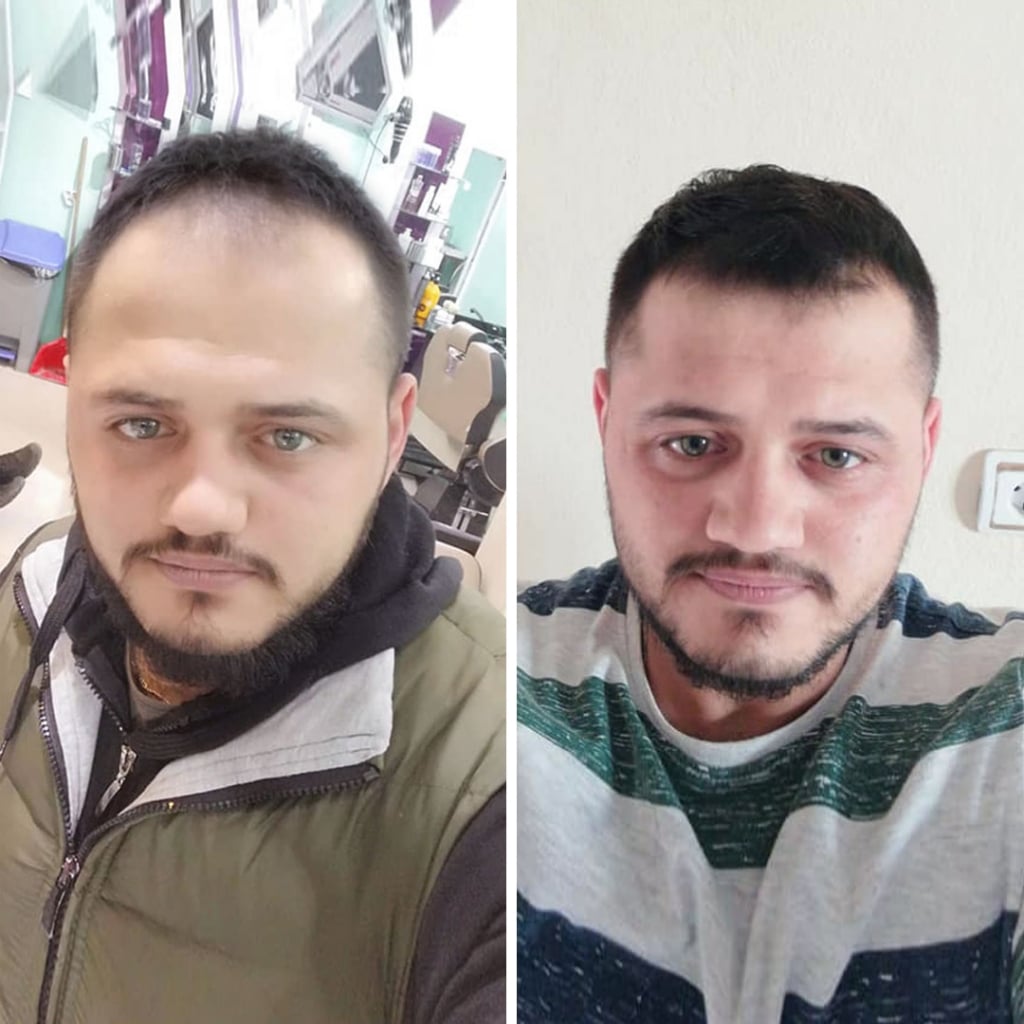 I am Slato, reporting on my experience with Laduti:
I am 29 years old. My hair loss started very early, when I was 16 or 17 years old I noticed that I was suffering from it. I would like to share my experience with Laduti.
Now, at 29, my hair has thinned out quite a bit and I have obvious receding hairlines.
As you can see in the before picture, I hardly had any hair in the front, but I'm actually still well off, as my father was almost bald at that age. I'm still a long way from that. If I put the hair right, then it's okay in my eyes. That's exactly what I want to avoid, which is why I also wanted to try a Hair Growth Serum.
I have chosen "Laduti" and would like to share my experience:
The application should take place for at least 6 months for visible results and a high probability of success. For a very high probability of success and full recurring hair, Laduti recommends 12 months. You also have to be realistic that perseverance pays off, even if 6 or 12 months sounds a lot. As I was very motivated, I decided to go the whole distance when I could not see any visible improvement after 4 weeks. Now, after 5 months of daily use, it seems to me that on average I find less hair in my sink or on my comb after combing. I could definitely notice an effect on my hair density, i.e. that it had noticeably increased.
Conclusion: I am very happy that my hairdresser (Freestyle Hair) made me aware of Laduti and that I can share my experience here. I will continue to use the serum and can only advise anyone who wants to use the product: Patience is a must and it pays off. It was a fortunately positive experience on my part and I hope I was able to provide some clarity for those who are still sceptical.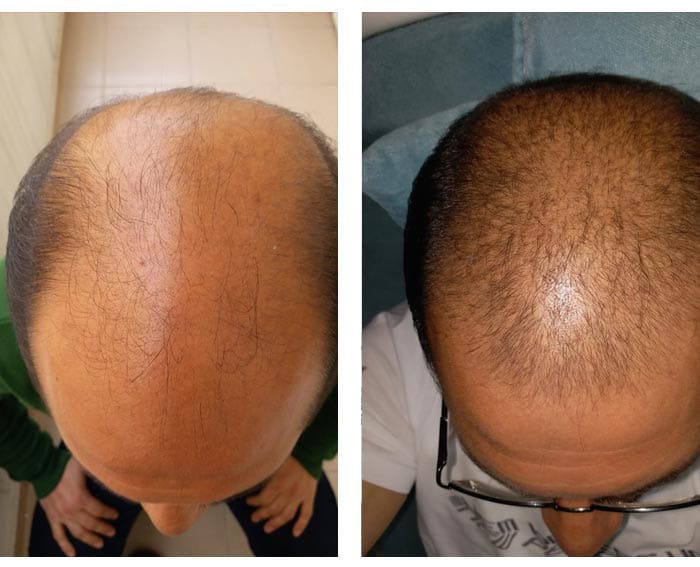 Anonymous would also like to tell us about a Laduti experience:
I would like to share my Laduti experience. I actually always thought I could proudly wear a bald head as a man. When you're young, you have actors as role models and you don't really think about it when it actually suddenly happens at some point. The less hair I have, the more insecure I become about it. My thought was that it would be nice if you could at least keep your hair a little longer.
Here is my little report about my Laduti experience: My hereditary hair loss is progressing very quickly. That's why I was increasingly worried about what it would look like in a few years. Therefore, it was probably the best time to start with a remedy for it. I decided to use Laduti because I attach great importance to natural products and Laduti, unlike many other manufacturers, does not contain any hormones.
Here are my experiences with Laduti:
The daily application was no problem for me, because I wash my hair every day anyway and now I just apply Laduti after washing my hair. I personally don't like the smell at all. It has a subtle touch of lavender and eucalyptus, but it's a Hair Growth Serum, not a fragrance! Logically, Laduti recommends applying it at night before bed! So I have nothing to complain about here. Regarding the effect, now after 6 months of use, I can say, see for yourself the before/after photo. I was patient and diligent in applying it and I have to say that it has proved its worth. I would like to continue using the product and I am curious to see whether I will at least get more fuller hair after a year.
Conclusion: I would never have thought that my Laduti experience would be so positive or that it is possible to grow hair again without a hair transplant. Of course it goes with a Hair transplant much faster and easier. But my experience has shown me that even with a little patience, I can have success with a serum.
---
Questions and answers:
Is Laduti for women and men?
The Laduti hair serum is suitable for men and women.
Does Laduti have to be used permanently?
You can stop using the product when your hair has reached the desired level.
Is Laduti's hair serum hormonal?
Laduti contains no hormones and is therefore hormone-free!
Can you use Laduti hair serum on coloured hair?
You can also use Laduti on coloured hair without worry.
Is Laduti available at the pharmacy?
No Laduti is only available in exclusive hair salons or online.
How long does the Laduti Hair Serum effect last?
In the first 2-3 days the broken hairs fall out, this is a good sign, the hair roots have been activated. Subsequently, you could notice how the hair loss is stopped already at the end of the first week. New hair formation changes by person, we recommend 6 months of using Laduti. It is important that Laduti Hair Serum is applied daily without interruption according to our recommendation. You must be patient, give your hair time to revitalise. The product should be used for at least 6 months. Results change according to the person.
Buy Laduti
Where is Laduti available? We have done some research.
Buy Laduti on Amazon or Pharmacy?
Where can I buy Laduti? The hair loss remedy is only available online on the homepage and at selected hairdressers. We think it's great that Laduti remains exclusive and is not available on Amazon. This way you have a more personal contact with the manufacturer. Our experience shows that this makes it easier to get in touch with customer service. There is also a question & answer page on the Laduti website, where frequently asked questions are answered directly.
Can I buy Laduti in a pharmacy? The answer is no! Laduti is not a medicine but a cosmetic product.
What is the price?
There are two ways to order the Hair Growth Serum. Either directly with a dermaroller (120.90 euros) or individually (109.00 euros). In one package there are two bottles with 30ml each.
3 Facts about Laduti
Laduti is free of minoxidil. (Minoxidil is a chemical agent that is contained in many hair growth products. Discontinuing products with minoxidil can lead to increased hair loss occurring again).
The serum is the only Hair Growth Serum with 60 selected, high-quality and natural active ingredients. No other hair growth product on the market has so many hair loss ingredients in one concentrated formula.
One of the first effective hair growth remedies without hormones.
---
Laduti rating
Laduti's ratings speak for themselves!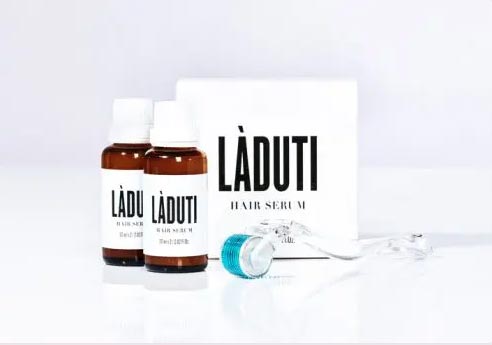 We have online Reviews summarised by customers and found 89% positive reviews. This is remarkable for a Hair Growth Serum.
We are happy that we can finally offer women and men our hair loss remedy in our hair salon. The product is hormone-free and also without Minoxidil. Laduti is already known through publications in PLAYBOY, BUNTE and many more.


Laduti Ingredients:
Laduti does not simply produce a mixture! That would be too simple. The various fermentation processes of the ingredients must be precisely coordinated. And this is precisely our secret.
Caffeine: One of Laduti's ingredients
Caffeine is a type of stimulant naturally found in tea leaves, coffee beans, cocoa beans and various types of food.
As a result of a study published in the International Journal of Dermatology, caffeine has been shown to prevent hair loss by blocking the action of the testosterone hormone that stimulates the Hair follicle damages. It has also been observed to repair damaged cells during new hair growth and accelerate hair growth.
When the caffeine in Laduti touches the scalp, it increases blood flow by penetrating the eyes.
It allows the hair to be nourished faster and gain vitality.
Many studies have shown that caffeine helps prevent hair loss.
Caffeine is the most effective product in the fight for genetic hair loss and testosterone hormone-induced hair loss.
Removes premature hair loss, increases the efficiency of the hair roots and increases the speed of hair growth!
Caffeine is 100% effective for hair loss and hair growth:
It is effective from the moment it is used.
It cleanses and renews the menthol and caffeine hair follicles.
Provides balanced work of testosterone hormone that causes hair loss.
Stimulates stem cells.
Makes the hair plump. Makes the hair easy to shape!
From the first week, thin strands of hair become thick strands of hair.
Is the biotin in Laduti's serum a hair growth solution?
Biotin has been shown to benefit hair growth in people with biotin deficiency, but has no effect on male pattern baldness. MPB is genetic and biotin, as a vitamin, is simply not involved in the male pattern baldness process.
This is one of the ingredients Laduti publishes in its serum.
Biotin is one of several vitamins responsible for the growth of healthier, thicker hair. It is also one of the few treatments for natural hair loss that is scientifically proven. Study results show that the use of biotin significantly increases hair growth in people with a deficiency.
In recent years, the popularity of biotin has increased enormously and the number of hair products containing biotin has risen from a few to many. Data from Google Trends shows that twice as many people search for information about biotin today than in 2004.
But does the biotin ingredient in the Laduti Hair Loss Treatment with men? Not quite. While biotin has real benefits for hair growth, it does not address the main causes of hair loss in men - genetics and hormones.
But as Laduti already mentioned, it is not the ingredients in the remedy that are decisive here, but the fermentation process. And that remains a secret of the manufacturer.