Eyelash Serum: The 10 best Eyelash Serums
Which Eyelash Serum is the best? We have the 10 Best Eyelash Boosters in Test 2022, that meet their requirements!
Eyelash Serum test and comparison
Eyelash Serum is one of those beauty products that seems too good to be true. Is it really possible to make your eyelashes thicker and longer and supposedly eliminate the need for temporary eyelash extension options like mascara and Magnetic eyelashes to eliminate?
The beauty industry would have you believe that it is: Lately, there's been an influx of eyelash growth serums in shops that promise to strengthen and grow those tiny hairs. And you've probably seen the before-and-after pictures of women flaunting long, strong lashes on Instagram and Amazon.
But do these eyelash growth serums really work? And if so, which is the best eyelash serum out there? Is it harmful to use so close to your precious eyes? We spoke to the pros to find out and did the test in our salon. Below you will find our 10 best Eyelash Serum recommendations that really work!
Let's first check how the eyelashes grow normally.
Like every hair on the scalp, eyelashes follow a specific growth pattern. "Eyelash growth consists of three phases: Anagen (active), Catagen (transition) and Telogen (resting).
By better understanding how eyelashes grow naturally, you can better understand the advertising claims of Eyelash Serum manufacturers.
Scroll down to go directly to our top 10 Eyelash Serums.
During the anagen stage, the eyelash is constantly growing. This phase can last between four and six weeks. During the catagen stage, the eyelashes have their maximum length and the Hair follicle begin to shrink. This part of the cycle can last two to three weeks. The last part of the cycle is the telogen phase. It is the resting period and can last about 100 days before the eyelashes fall out naturally. Each individual lash goes through a phase at different times. On average, the replacement of a single lash takes between four and eight months.
How over-the-counter Eyelash Serums work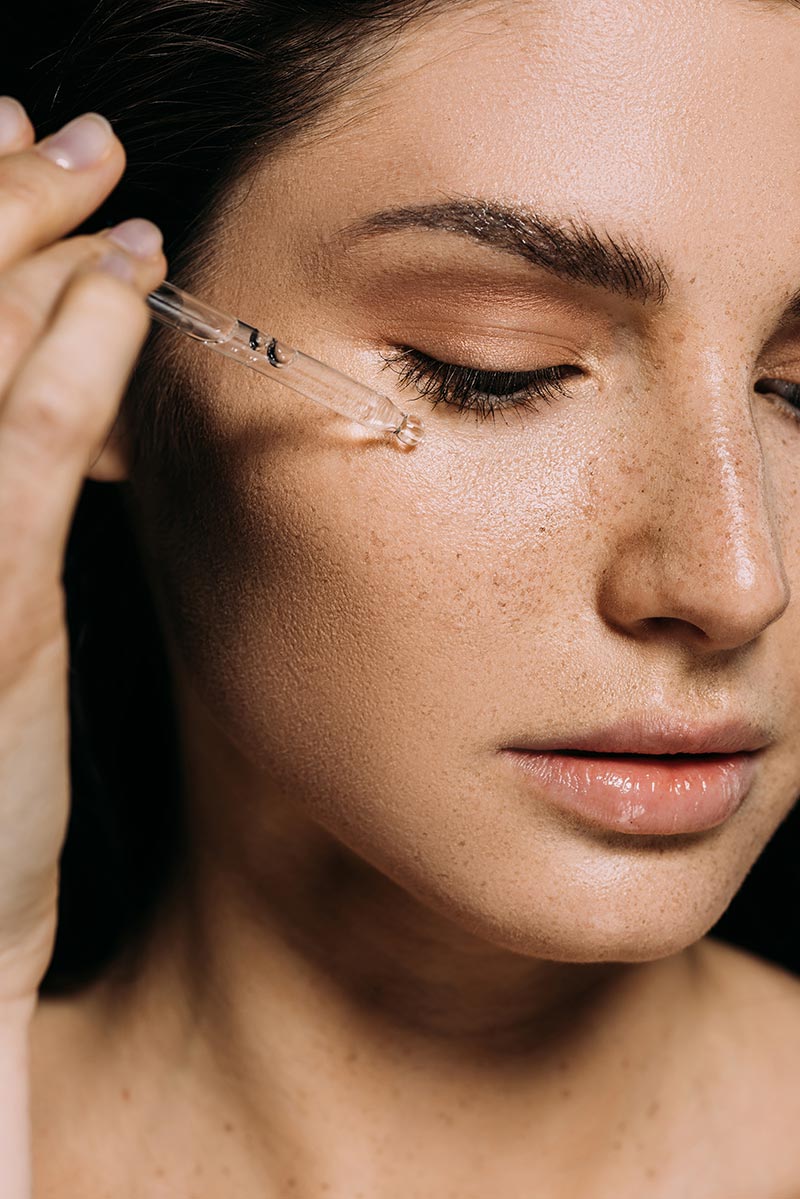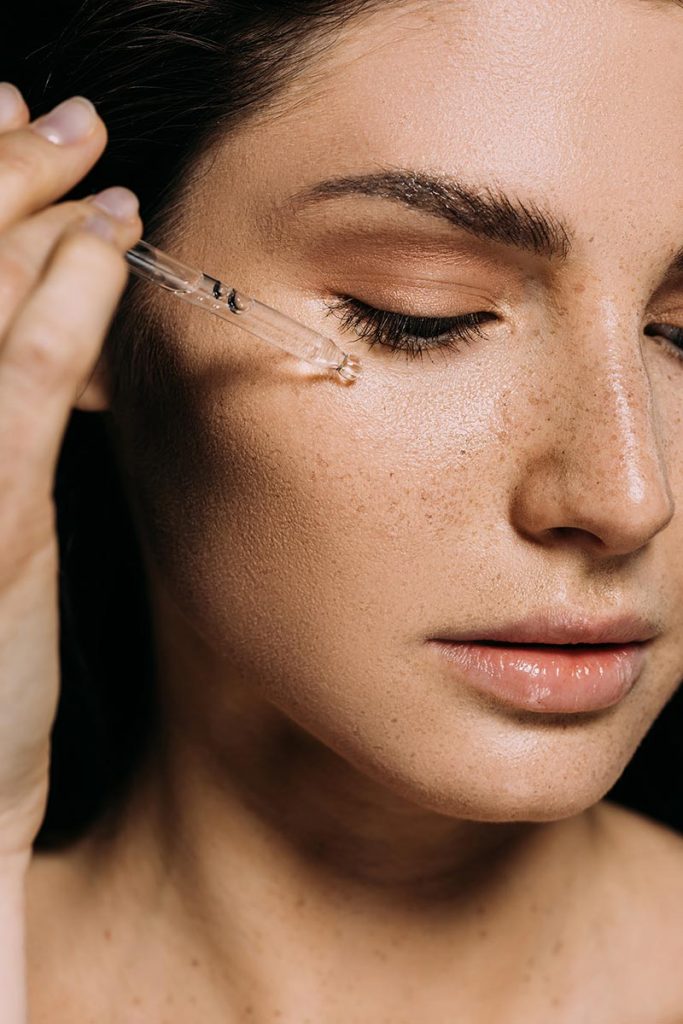 The truth is that most eyelash growth serums you see in shops do nothing. But to understand what's in them, here are the ingredients they most often tout.
Biotin: This is the most common active ingredient in over-the-counter Eyelash Serums, which are often marketed as conditioning treatments. Biotin is a B vitamin and is thought to improve hair health by strengthening keratin, the protein that makes up hair.
Unfortunately, "the influence of biotin on hair and nail growth is closer to urban myth than fact," says a cosmetic chemist. There is no convincing evidence that biotin will increase eyelash growth. And because many biotin supplements are rarely efficiently absorbed into one's system - unless one is extremely deficient - it doesn't pay to use them for this purpose.
Castor oil: You've probably also read about using castor oil as an Eyelash Serum. But while hacks with this and other oils can make your lashes look longer, it's probably just a trick of the eye, not a legitimate growth. What can occur is that the shine and coating effect of oils can create the illusion that the hair is thicker. And it can also prevent breakage. But that's about the end of the benefits.
Peptides, panthenol and hyaluronic acid : Other Eyelash Serums contain a cocktail of these ingredients, but the effects, if any, are very subtle. Most of them act as water binders or moisturisers. They can increase the flexibility of the hair (reducing breakage and breakage) or even coat them to make them look thicker. But, there is no evidence that they do the Hair growth can actually increase.
Are eyelash growth serums safe?
When trying serums to improve the appearance of your eyelashes, you need to be careful how you apply them. Most serum instructions state that the product should be applied close to the root. However, you need to be careful as it can be difficult to avoid getting product on your skin or in your eye. Also, the glandular openings on the eyelids, which are essential for proper tear function, can potentially become blocked, leading to discomfort, styes and infection.
The easiest way to apply lash serum is to use the applicator provided, starting at the inner corner and working outwards. Use your hand on the same side as the eye you are working on so that your vision is not obstructed.
When it comes to beauty treatments, it is always best to check with your doctor what is ideal for you. They will help you find the best eyelash growth serum for you.
Which Eyelash Serum really works?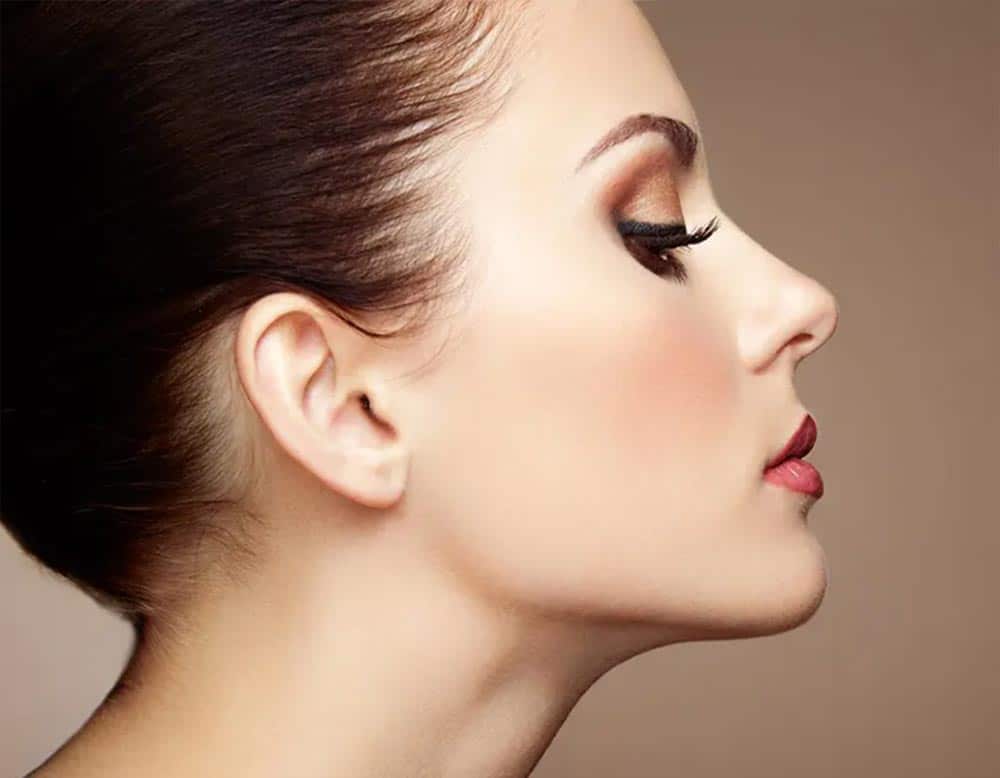 Since over-the-counter beauty and skincare products are not regulated like medicines, you can't necessarily trust the claims they make. So if you're looking for an eyelash growth serum that works, know that you may need to adjust your expectations.
Here are some of the best over-the-counter Eyelash Serums available, based on their conditioning, moisturising ingredients.
10 Best Eyelash Serum
1. LAZRU Eyelash Serum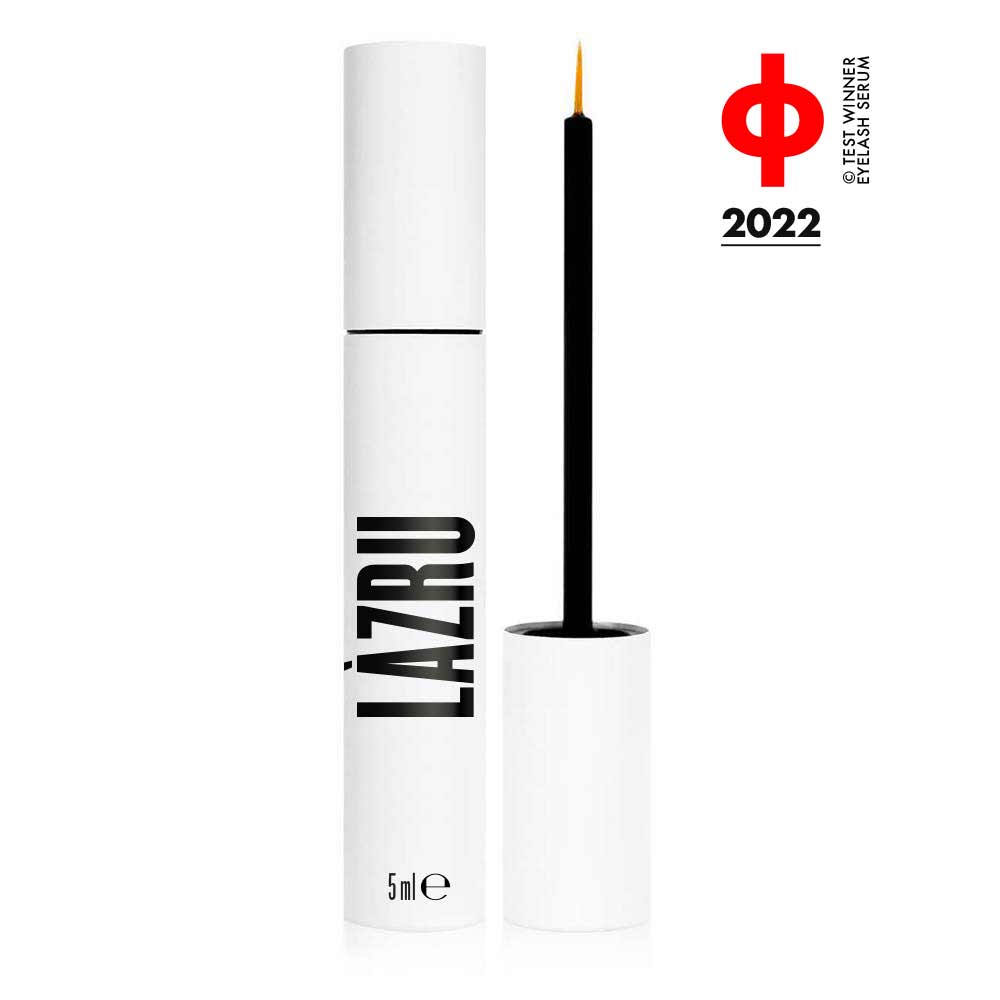 Our top recommendation in 1st place is the highly effective eyelash serum from Lazru!
The effective Lazru eyelash serum has become a must-have for every woman's cosmetic bag. This active eyelash booster influences the eyelashes and makes them significantly thicker and stronger after only 15 days. The composition not only guarantees good care of the eyelashes, but also makes them longer, thicker and fuller every day. And that completely Without hormones!
With regular use, the first results are noticeable two weeks after the first application. To achieve these sensational results, it is advisable not to interrupt the treatment. At this point, it is recommended to use the Eyelash Serum two to three times a week.
The serum should be applied once a day, preferably before going to bed, after thoroughly removing make-up from the eye area. The eyelids should be dry and it is generally recommended not to apply face cream.
The application of this cosmetic product is identical to that of a normal liquid eyeliner. It is recommended to apply the Eyelash Serum directly to the lash line with a single quick hand movement.
The Eyelash Serum can be applied to both the upper and lower lash lines. The amount does not need to be doubled, as only a small amount of serum can significantly accelerate the lengthening of the lashes.
Results through application: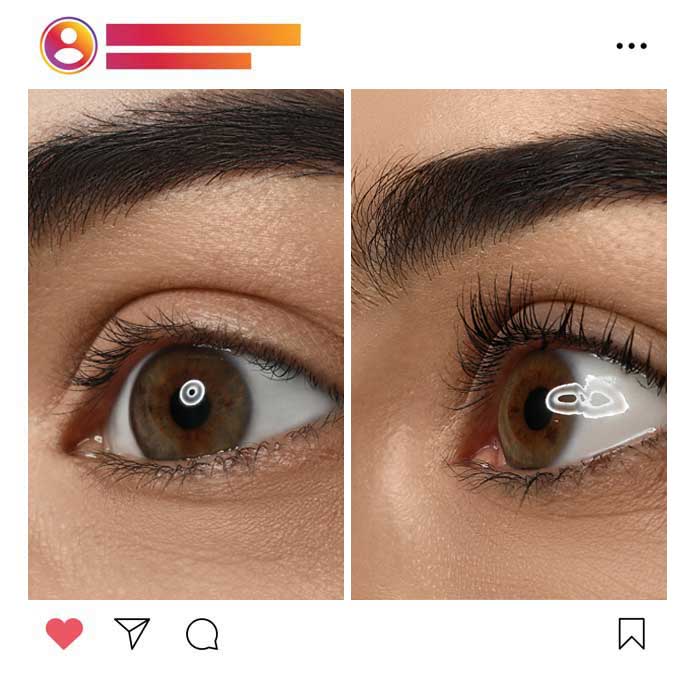 Contents: 5 ml. The precise brush makes application quick and easy. Make sure that the skin is free from make-up and Eye cream is. Apply the product exactly to the lash line as if you were using eyeliner. After a few seconds, the serum is absorbed and the nutrients are activated.
Without hormones
Liposomal formulation
---
2. Jeuxlore Eyelash Serum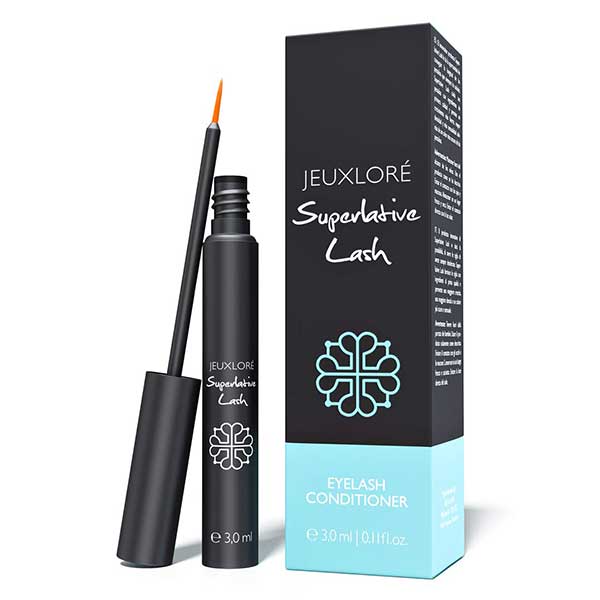 Jeuxlorè is a serum that targets brittle, short and sparse lashes! It is enriched with natural extracts and peptides to nourish the lashes and fill them with what they need. Hyaluronic acid and vitamin E provide the lashes with an extra dose of moisture and care.
This eyelash serum increases the volume of existing lashes, making them look thicker and longer. It works equally well as a brow serum to fill in sparse brows for extra density. However, compared to Lazru, this serum worked much later. For a faster effect with high-quality active ingredients, we therefore recommend the competitor product in our 1st place Lazru.
---
3. Cosphera Eyelash Serum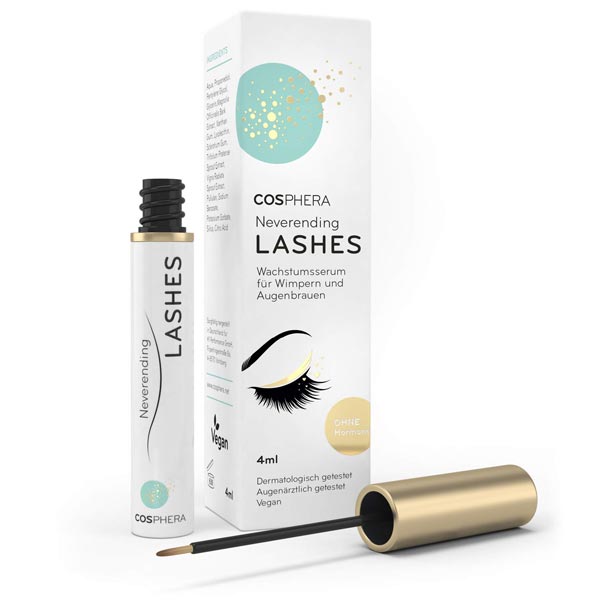 Eyelash serum from Cosphera in third place. Neverending Lashes is a lash and eyelash serum that Eyebrow serumthat delivers what it promises. It stimulates natural lash growth for stronger, fuller lashes. The great thing about this lash booster is that it is 100% natural lash booster made from red clover, mung beans and magnolia.
The vegan, hormone-free formula has been ophthalmologically tested and is also suitable for sensitive eyes.
According to the manufacturer, the Eyelash Serum is suitable for:
Pregnant
Breastfeeding
Teenagers
Contact lens wearers
---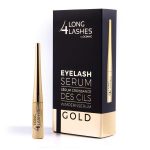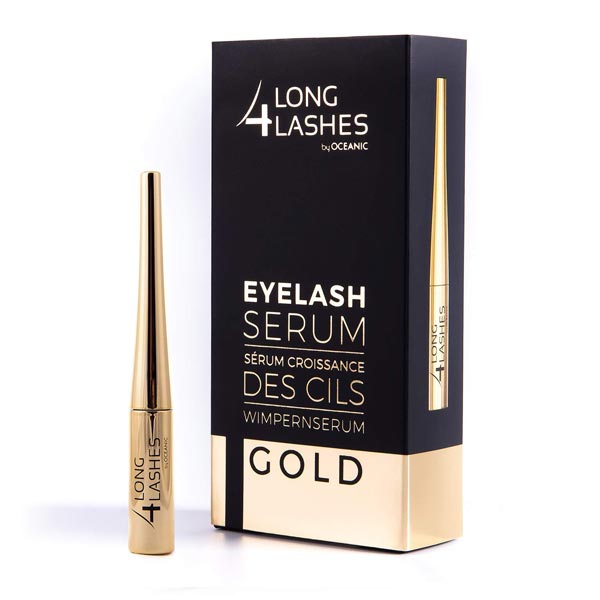 Active multiple ingredients make lashes look longer and fuller. To enhance the effect of spectacular lashes, the serum reduces lash loss and makes them look even more radiant. Step with Long4Lashes into the spotlight and show off your natural beauty! With a powerful cast of active ingredients led by BaiCapil, Capixyl and some of the best known botanical ingredients.
See how they work their magic for you. BAICAPIL ™ Baikal skullcap and wheat extract stimulate hair follicles when they are needed most. CAPIXYL the combined power of red clover and a lab-created peptide for longer, thicker lashes. GINSENG SEA MUSTARD, one of the best known traditional Chinese remedies, promotes eyelash growth as a staple of Asian medicine, known as an antioxidant and mineral source.
---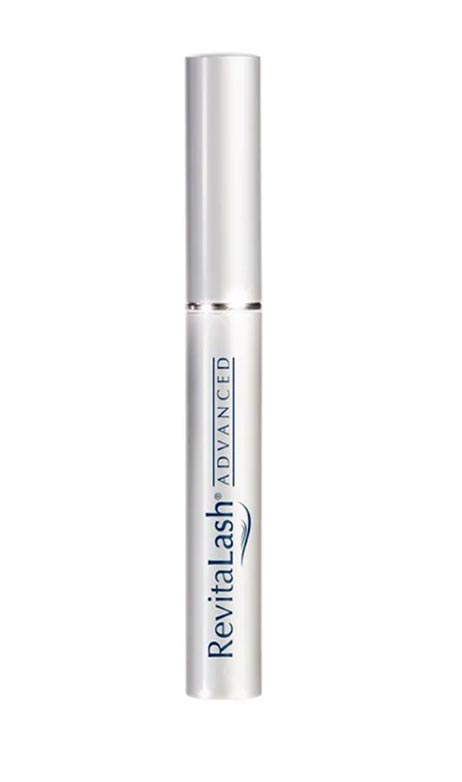 This completely innovative cosmetic formulation offers relief in the course of visual changes of the eyelashes caused by Stress and the normal ageing process. A patented BioPeptinComplex and natural plant ingredients provide high-quality protection for brittleness and fragility. They bring moisture, suppleness and shine to the lashes.
Eyelash Serum Application: Cleanse the eye area thoroughly and remove any oily residue (we recommend an oil-free eye make-up remover). Apply to the eyelid once a day like an eyeliner. Once the desired effect is achieved, simply maintain this result by 1 to 3 applications per week.
---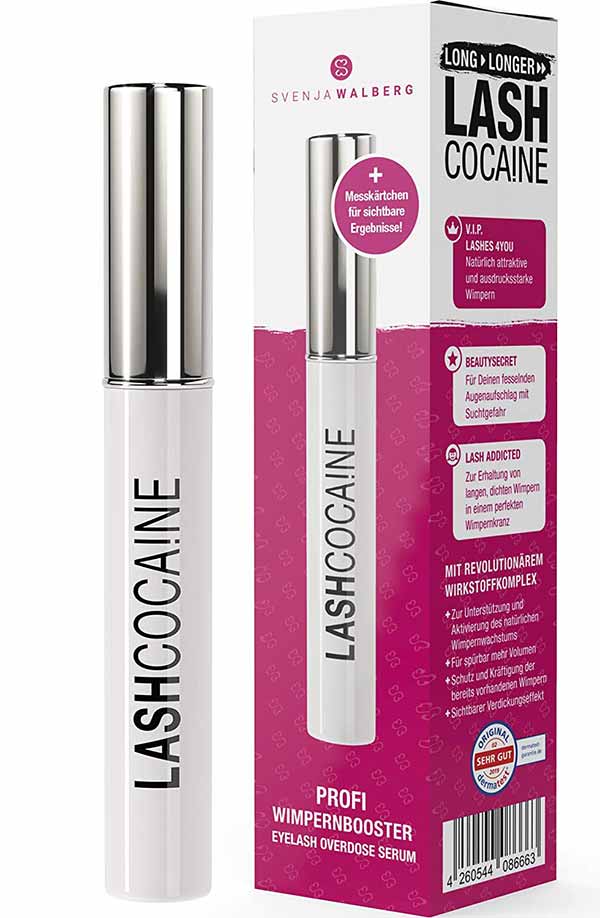 In 6th place is LashCocaine, an Eyelash Serum made in Germany. Lashcocaine contains an active ingredient from glaucoma research that has been specially adapted for cosmetics and equally causes the eyelash hairs to sprout. At the same time, a high-tech peptide promotes growth. This makes the eyelashes longer, thicker and darker.
A multifaceted care complex of biotin, panthenol (pro-vitamin B5) and arginine cares for the attractive and sensitive skin of the eyelids. This ensures that this Eyelash Serum is also well tolerated by people with particularly sensitive skin.
---
7. Miralash Eyelash Serum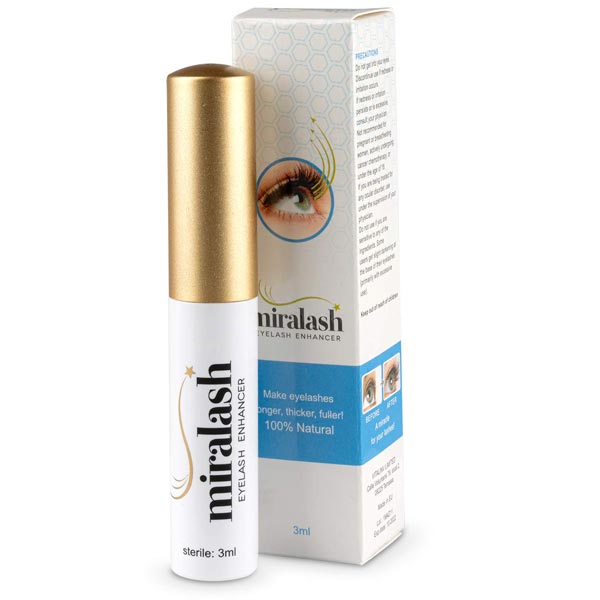 Miralash was developed for women who dream of long, strong and voluminous eyelashes. It is especially advised for women who have naturally thin and short lashes or whose lashes have been weakened by eyelash extensions or chemotherapy.
Do you feel that your eyelashes are too short, too weak and too thin? Then this Eyelash Serum is just the thing for you! The unique formula prolongs the lash growth phase. Your lashes will become thicker, fuller and stronger. The formula makes the lashes longer, thicker and also significantly darker.
Research has confirmed that Mira Lash Eyelash Serum is very effective. 67% of the women surveyed noticed that their eyelashes became thicker. 80% of the respondents had thicker eyelashes. 87% of the women confirmed that their eyelashes were improved. But the most positive results are useless if a product causes irritation and side effects.
No need to worry here, according to the manufacturer it has no side effects. There were no irritations, allergies or alternative side effects during the complete research. The formula of the Eyelash Serum contains ingredients of the highest quality. Laboratory tests confirm the effectiveness and safety according to the product manufacturer.
---
8. Ku2 Eyelash Serum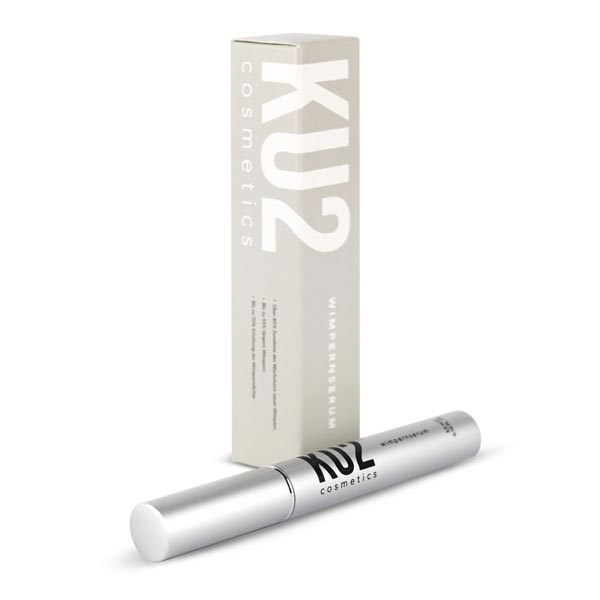 Clinical studies show that KU2 Eyelash Serum shows first results after only 15 days. Try our serum for up to 40 days and benefit from the money-back guarantee. The unique composition of growth-promoting ingredients prolongs the growth phase of the eyelashes. A generous brush stroke is all it takes and the serum is absorbed after a short time.
The applicator/brush is made of the finest synthetic materials, absorbs the optimal amount of serum and is extremely gentle on your skin. If you are dissatisfied with our product, you can simply return it to the manufacturer within 40 days of receipt. It does not matter if it has already been opened or used.
The active ingredient Procapil is a combination of oleanolic acid (extracted from the root of the loveyly hemsleya, Hemsleya amabilis), apigenin (citrus extract) and a new compound, the vitamin peptide Biotinyl-GHK. This composition strengthens the hair root and stimulates the formation of new eyelashes.
---
9. Realash Eyelash Serum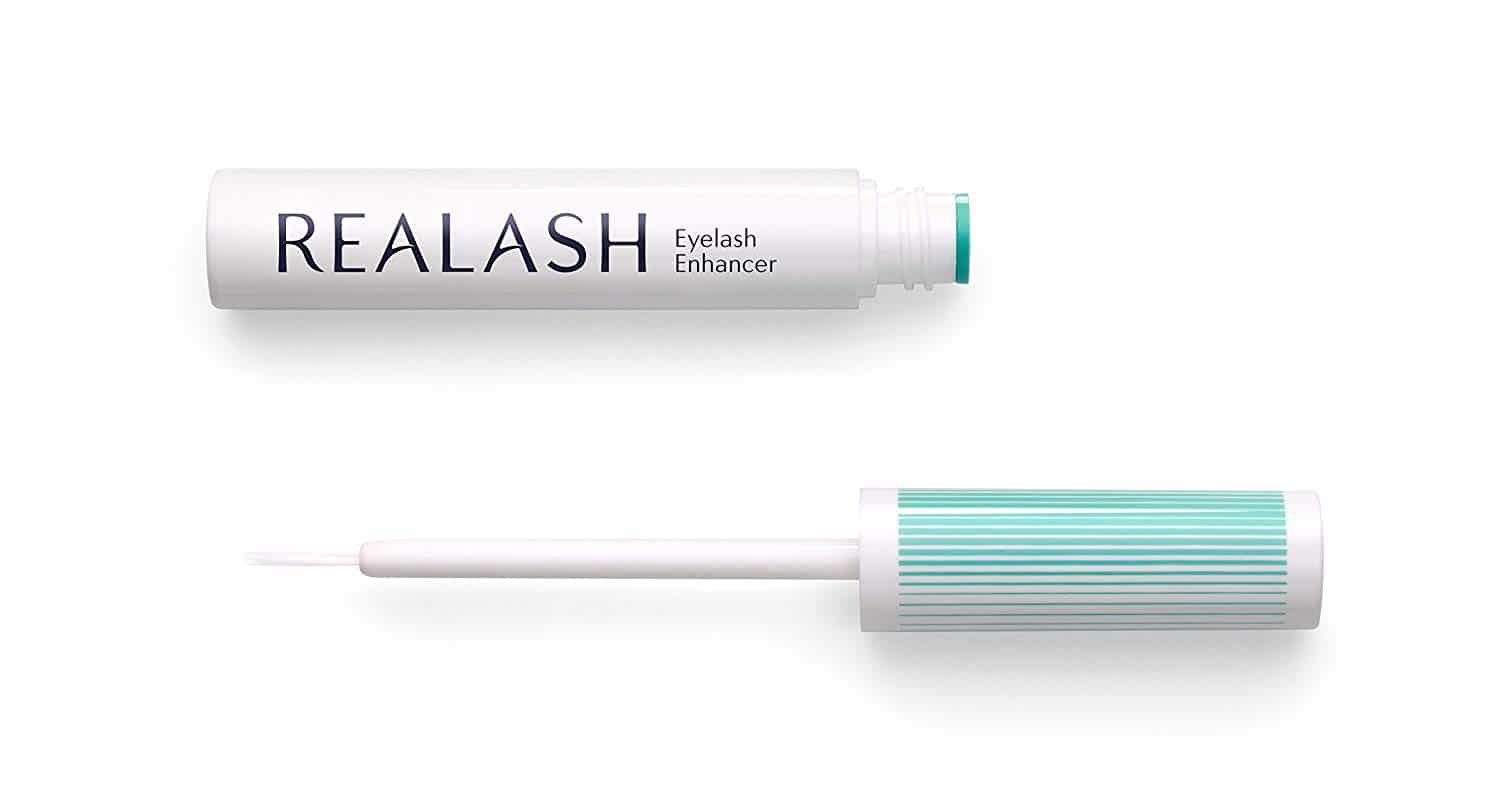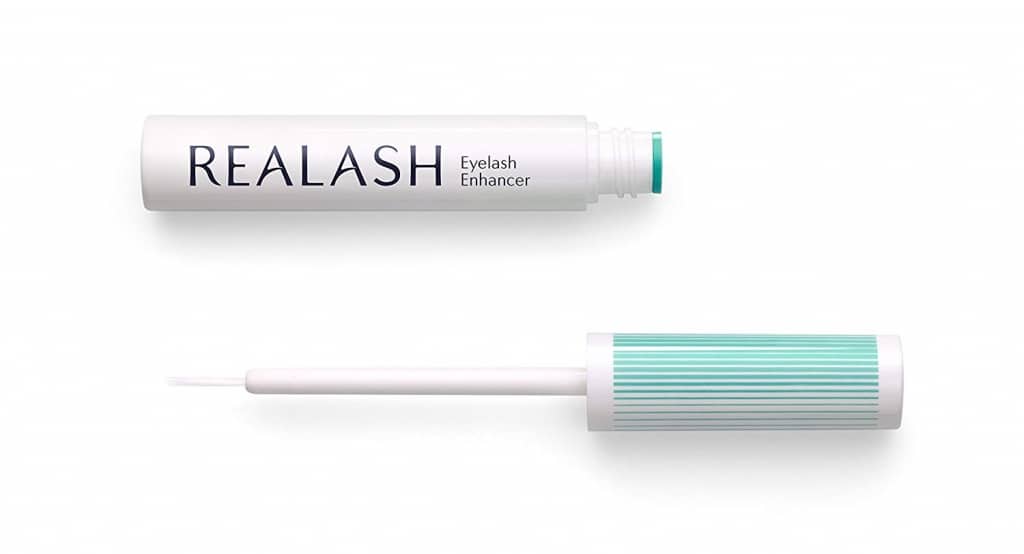 The eyelash growth phase lasts about 30 days. This is too little to make the eyelashes long and thick. The new-fangled formula of REALASH Eyelash Serum accelerates the natural growth of the eyelashes and strengthens them from the ground up. It makes the eyelashes long and strong. This advanced formula also fights eyelash loss.
The application is very easy - so you can finally enjoy great eyelashes. Although you will notice the complete solutions after 30 days, the first changes will be visible sooner.
After 2 weeks, your lashes are stronger, healthier and more vibrant. After 21 days, the results are even more spectacular. Only a few days separate you from the new look! REALASH has undergone rigorous evaluations that have confirmed that the active ingredients in the formula lengthen, thicken and prevent eyelash loss. The solutions of the study among women aged 24 to 45.
---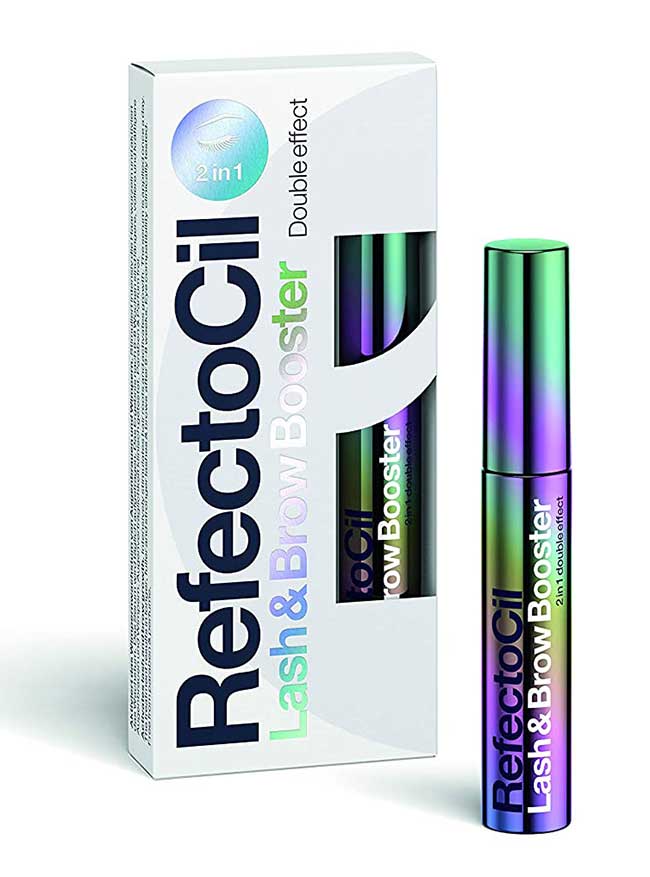 RefectoCil comes in last place in the Eyelash Serum test. With its new-fangled, improved formula, the highly effective Eyelash Serum penetrates deep into the roots of the eyelashes and nourishes them from the inside out. This strengthens the lashes and increases their density and volume.
The natural ingredients assist the body's own keratin production, which is one of the main components of the eyelashes and helps to maintain a healthy lash structure. Darkening of the lashes is another effect that can occur, making the lashes appear even thicker.
---
What is an Eyelash Serum?
Eyelash Serums are lightweight, concentrated treatments that promise healthier, fuller lashes. Some are applied with a fine applicator along the upper lash line, others are combed through the lashes like mascara.
While many Eyelash Serums claim to make your eyelashes longer, over-the-counter products usually act as eyelash conditioners. They can help keep lashes healthy (and grow them longer by preventing breakage), but do not contain pharmaceutical ingredients that have been proven to promote lash growth.
The only clinically proven eyelash growth serum in Canada is called Latisse and is available by prescription.
How long should I use an Eyelash Serum?
The effects of most skin care products are usually visible after at least two months and Eyelash Serums are similar. To see results, it is important to use the product consistently - usually every day - according to the instructions or a doctor's advice. However, the effects are not permanent. When you stop using a serum and the growth cycle is over, your eyelashes will return to normal.
Eyelash Serum side effect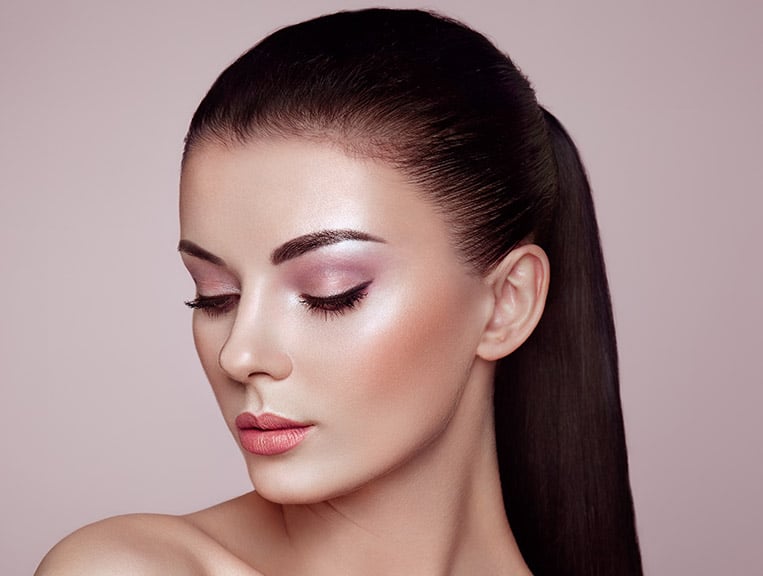 You can't be too careful with your peepers - eyes are your most sensitive organ , and eyelids have the thinnest skin on the body.
If the idea of using an Eyelash Serum makes your eyes twitch, rest assured that Eyelash Serums are safe if used properly. But like any skin care product, an Eyelash Serum could contain ingredients that cause an allergic reaction in some people.
It really depends on the person. Some people may react to certain peptides, oils or other vitamins, others may not. Symptoms can include redness in and around the eyes, itching, inflammation and irritation. To be on the safe side, you can check with a doctor before trying an Eyelash Serum - especially if you have sensitive skin, are prone to allergies or already have an eye condition.
You can also do a patch test. Before you put any Eyelash Serum on your eyelashes, dab some on a test spot (away from your eyes) for a few days to rule out allergy. If you have an allergic reaction at any time, stop using the product immediately and consult an ophthalmologist.
Can I also use Eyelash Serum on eyebrows?
Most over-the-counter eyelash serums are perfectly safe for eyebrows. (Be sure to check the label and instructions.) Since there is no scientific evidence that these serums build lashes, there is no data on how they affect eyebrows. But if nothing else, your brows will be well conditioned and like lashes less prone to breakage.
Questions & Answers
What is the best Eyelash Serum?
To help you find the right growth serum for your lashes, we've searched through thousands of reviews and featured the best rated. Here are the 10 best eyelash growth serums for longer, fuller lashes.
Do Eyelash Serums really work?
For an eyelash serum to really make a difference, it must affect the growth cycle of the hair. It can prolong the anagen growth phase and is actually effective. We have the big eyelash serum test 2022
Which oil helps your eyelashes grow?
Castor oil is a vegetable oil extracted from the bean of the castor tree. It is believed that the fatty acids that make up castor oil are extremely nourishing to the skin. Many people report that castor oil has helped them grow thicker, longer eyelashes and eyebrows when used regularly.
Is an Eyelash Serum really safe?
Eyelash boosters applied topically are generally considered safe, but some users may experience sensitivities and side effects. In rare cases, Eyelash Serum has been shown to permanently increase iris pigmentation and can irreversibly turn light eyes brown.