What is Balayage?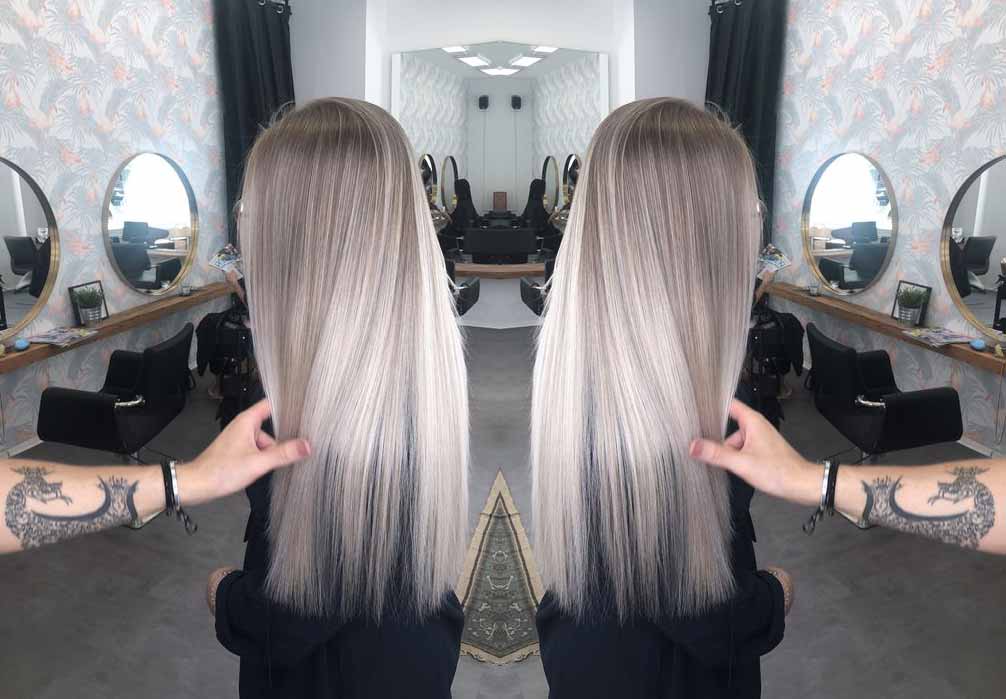 Star Balayage Hairdresser ARBUTI in Munich explains what you should pay attention to and what is important for a balayage.
Balayage
Balayage Hairdresser Munich, Arbuti Hair Salon explained. We give you a little insight into the Balayage Love from us 🙂
Balayage has been around for a while, but this timeless technique is becoming more and more prominent and is now one of the most popular hair colouring techniques in our salon. Here's a professional insight for you into the booming Balayage hair trend.
What is Balayage?
Balayage is a French word that means to sweep or paint. "It is a freehand hair colouring technique that gives a beautiful blended natural look with no harsh or obvious regrowth lines." Balayage allows for a sun-kissed, natural-looking hair colour with a softer, less noticeable regrowth. The basic idea is that less is more when a natural, multi-tonal ending is created or a progression. The technique uses spots of light and shadow to give the colour multiple dimensions.
How is Balayage applied?
Balayage is painted on the surface of the hair strand and not saturated through the section to the tips. This ensures an even colour gradient.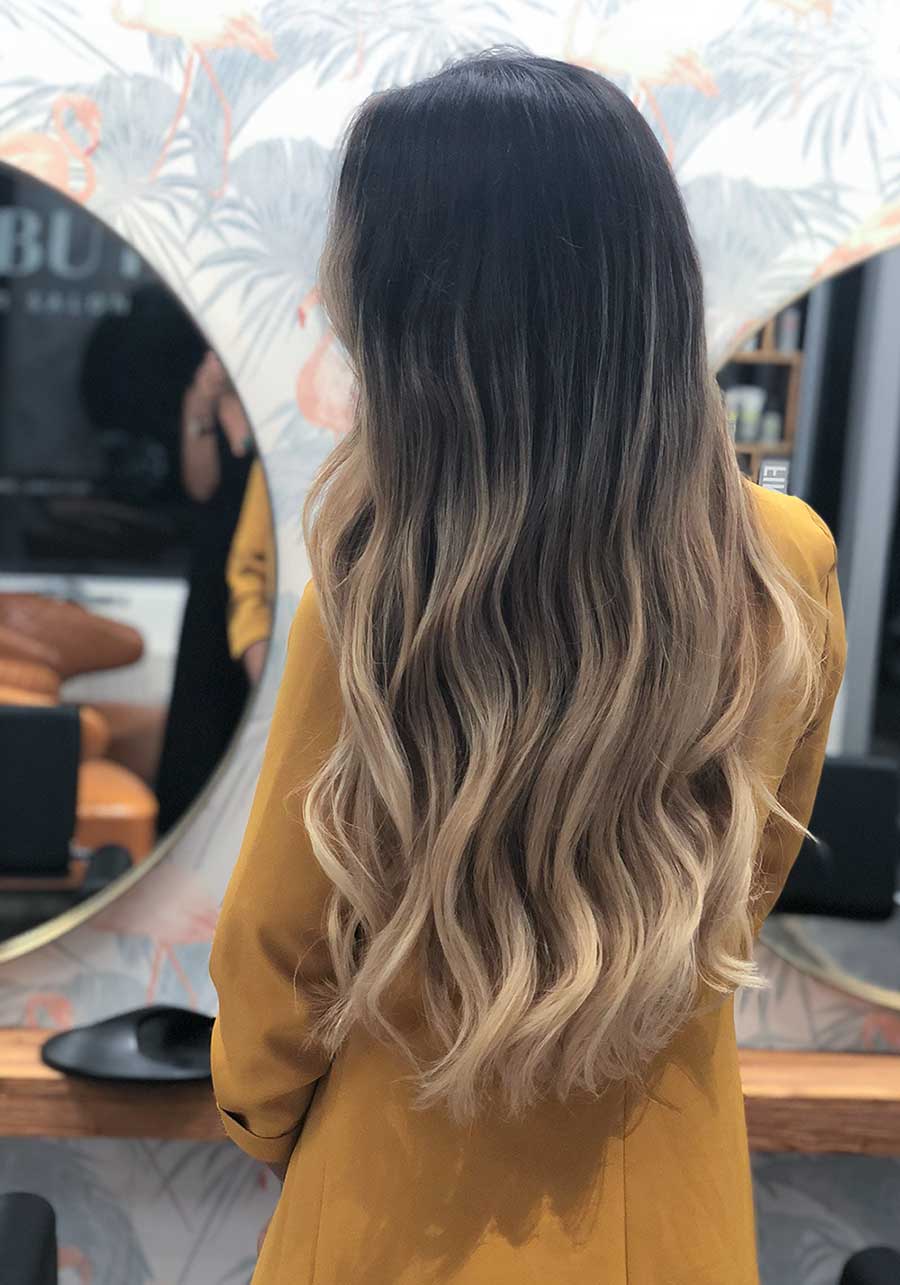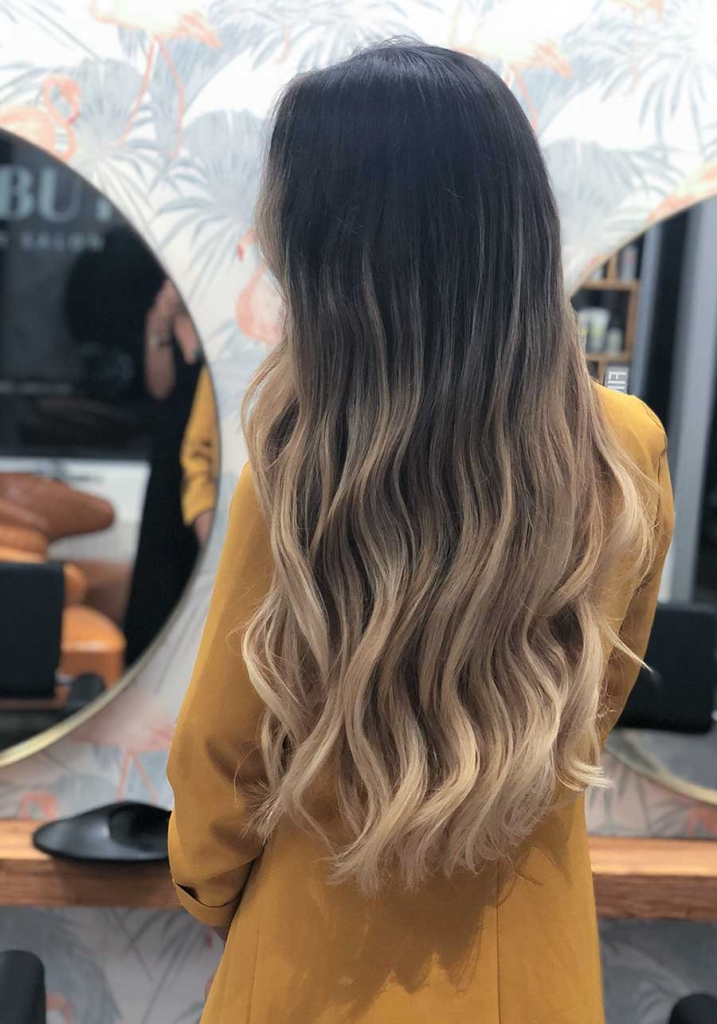 How long does a balayage take?
The depth of balayage can vary from a few small highlights that only take a few minutes to a triple process look that can take up to three hours. Although it can take quite a long time compared to normal colours to create a multi-coloured, multi-layered Balayage the benefit of using it means you can stay longer between your next colour appointment. If you want some balayage baby lights, this can take up to 45 minutes.
What is the difference between balayage and hair colouring?
Balayage is very different from traditional highlights as no foil is used and the colour is painted freehand. The result is "less uniform than typical highlights". If you've been worried about having striped colours after a visit to the hairdresser, balayage is a sure way to avoid that harsh contrast between colours.
The colour that is created is completely bespoke to you and can even be placed to draw attention away from certain facial features.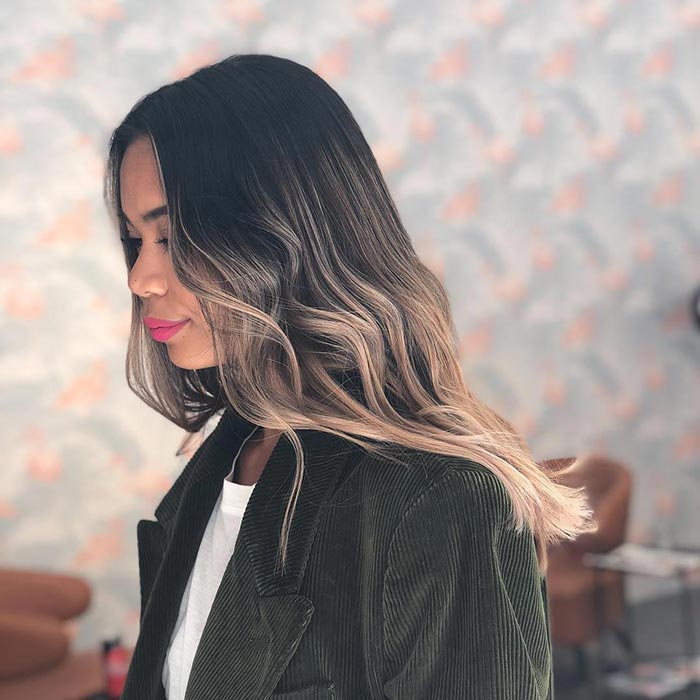 What makes Balayage so popular?
Ten years ago balayage was not the colour phenomenon it is today, it is a very specific colouring method that has only recently become widespread in the UK. Balayage "is particularly popular with celebrities and is a classic look for the red carpet". We in our hairdresser Munich, Arbuti Hair Salon - are specialised in Balayage and are always educating ourselves in this technique. After seeing it on celebrities like Gisele, Chrissy Teigen and Jessica Alba, interest in the technique increased as people requested the look.
Some celebrities who love balayage include Rosie Huntington-Whiteley, Olivia Palermo, Jessica Biel, Jennifer Lopez, Kim Kardashian and Amber Heard.
Do I need to re-colour Balayage?
"Balayage is usually much more comfortable when it comes to re-colouring than traditional colours, as they grow back nicely and don't have heavy regrowth," I say as salon owner Arbuti, Balayage Hairdresser Munich. It also means you can wait longer between appointments so it's the perfect technique for a modern, busy woman.
"If you want your balayage to last as long as possible, go for a babylight - it's the most subtle colour you can go for," my advice. It's also wise to invest in some quality maintenance products to keep your colour looking fresh for longer, or pop back in for a glossing.
If your colour becomes pale after a while, you can easily freshen it up with a glossing with us.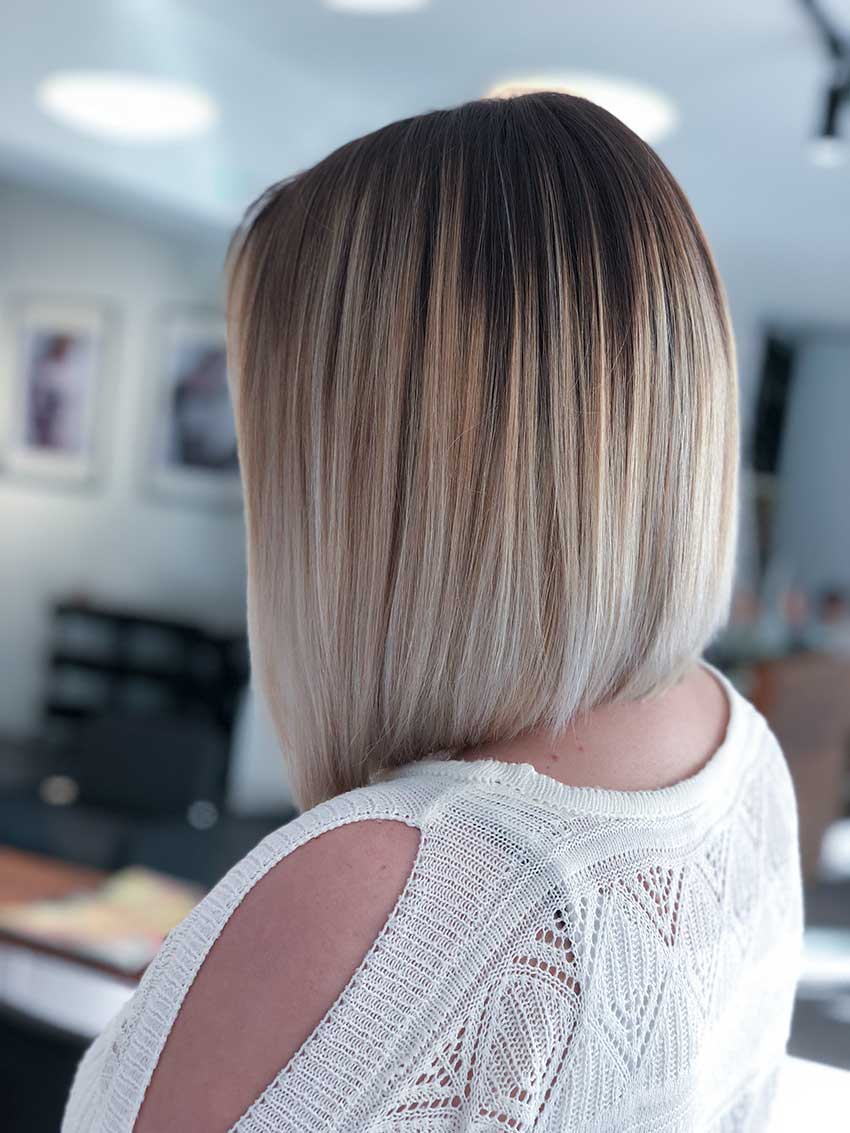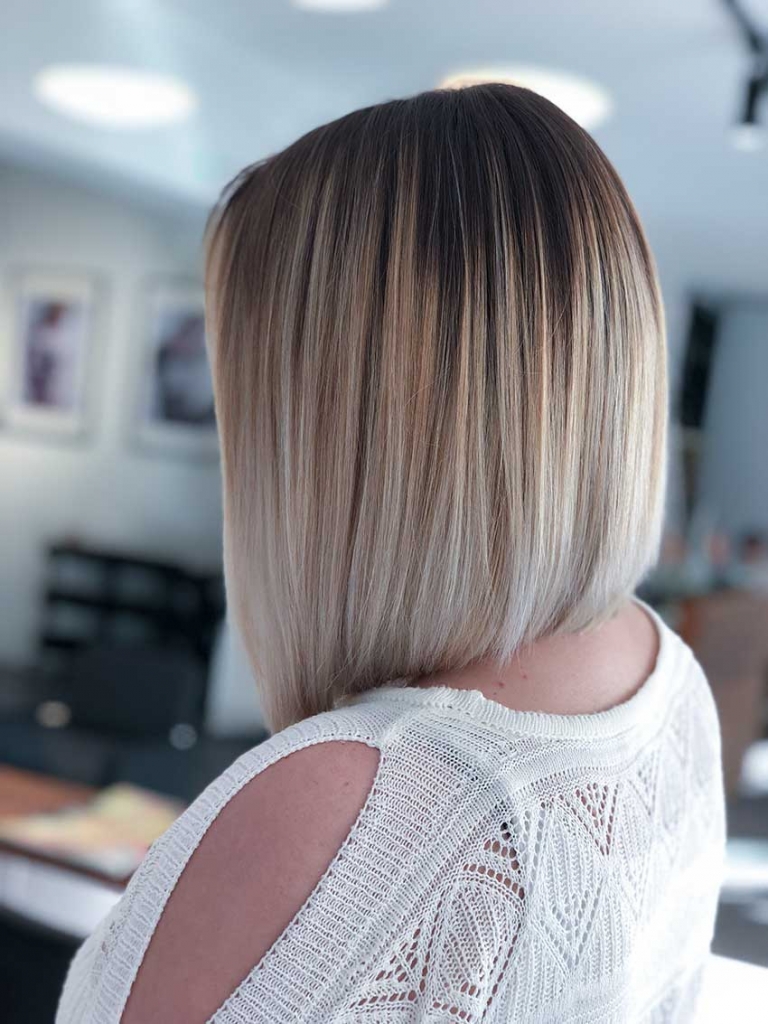 Is Balayage suitable for all hair types or lengths?
It works on both light and dark hair, depending on how much lighter you want to go and all hair textures. Straight, wavy or curly, the colour will still work and look good.
The technique is particularly popular with celebrities with long, textured hair as it creates a beautiful, beach style.
How long does Balayage last?
One of the biggest advantages of balayage is that "it doesn't require as much maintenance as traditional colour". The blended finish means you can stay longer between your salon appointments. Depending on your balayage style, you can go up to 4 months between top-ups.
More Balayage Pictures by Arbuti Hair Salon here
All about Balayage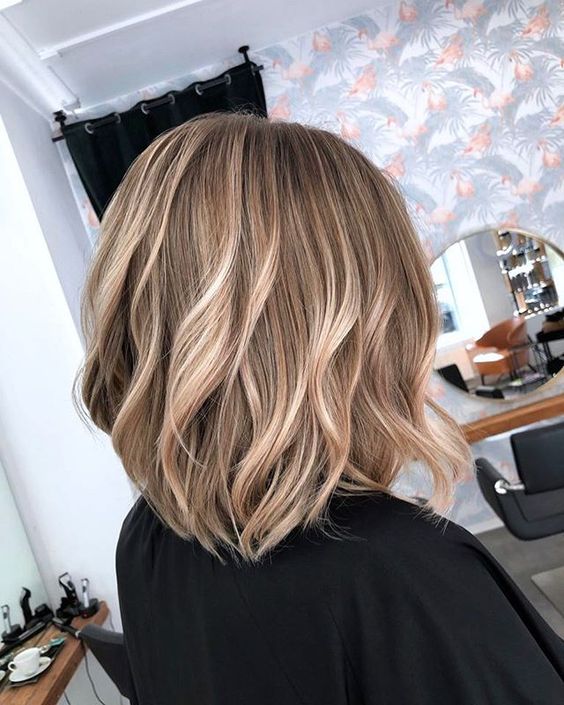 Balayage Trend
Balayage hair has taken social media by storm - and for good reason. Balayage is a freehand hair highlighting technique developed by French colourists - and we're here to tell you that it looks absolutely stunning. Even if you're not sure what balayage is, you've definitely seen these highlights on A-listers as they strut down the red carpet. You could even say it's overtaken the ombré hair trend! If you're looking for a low-maintenance way to change your hair colour and give yourself a new look, here's everything you need to know about balayage.
What is Balayage?
Let's start with the basics. The 70s are known for many things: Thigh-high boots, flower power, the words groovy and rad - and it turns out it's also the decade in which balayage highlights were developed. As mentioned, balayage is a highlighting technique that was developed by French colourists back in the 1970s. In French, the word balayage means sweep, which describes how the highlights are applied. Balayage highlights are painted on with a brush. They are completely freehand, there is no cap or guide, it's all about where the colourist thinks the highlights will look best. The whole aim of Balayage Highlights is to leave you with natural looking, sun kissed hair. To explain the technique in more detail, we can compare it to two other common options for highlighting hair.
Balayage or highlights?
Balayage is not a traditional foil or cap technique, but a freehand technique. With foils you get a very even finish, whereas with balayage the result is more natural. This way, the colourist can also apply the colour in certain areas that they think will brighten your features.
Balayage or Ombre?
An ombré hair colour involves hair that gradually transitions from dark to light, from roots to ends. Instead of creating a gradient effect, highlights are added in certain areas throughout the mane.
FAQ
Is Balayage right for me?
Yes! So, if trendy hair colours are your thing, Balayage hair may be worth a try. Not to mention, balayage is a great option for you if you're a colour novice! It's a subtle highlighting technique that isn't as drastic as changing your hair colour completely. Balayage works on any hair colour, so it doesn't matter if you have brown, blonde or red hair. If you're looking for highlights that are as low maintenance as possible, balayage is the way to go. With these highlights, you won't have to run to the salon every few weeks for touch-ups, as you won't be colouring the entire length of your hair. When the highlights grow out, it looks quite intentional. Less touch-ups? Yes please!
How is Balayage done?
As mentioned earlier, balayage is done freehand and not with tools such as foils or caps that are often used in other highlighting procedures. This means that the colour is applied to a person by hand. As you now also know, balayage stands for sweeping in French. This technique gets its name because the colour is swept through the hair with a brush and a treadle. As you may have guessed, this is a technique best left to professionals as it requires a certain level of skill to get right. To find the right colourist, look for one who specialises in balayage techniques and get advice before you actually colour your hair. Be sure to bring inspiration photos so your colourist knows exactly what you want. When your colourist sees and hears what you want from your balayage highlights, they can create a custom look that flatters you with their knowledge of balayage.
Is blonde the only type of balayage?
No! While blonde balayage is the more traditional type of balayage, you can totally experiment with colour. For example, reverse balayage is on trend these days - this look features lighter hair on top and darker hair on the ends.
How much does a balayage cost?
The cost of balayage highlights can vary depending on where you use them and how experienced your colourist is. The length of your hair can also affect the price, as this can influence how much time and product your highlights require. Balayage highlights cost around €200 on average.