Lip Care: Top 5 Lip Balms 2022
Which lip care product performs best in our test? We show you the 5 most effective ones on the market!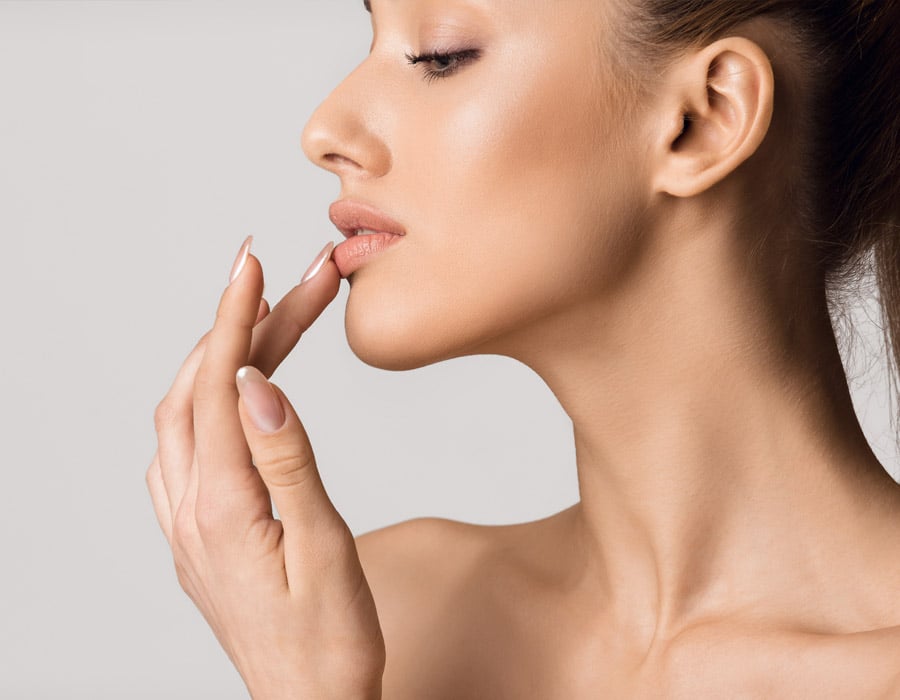 Lip Care Test
Do you suffer from chapped lips? Unfortunately, this is a very common and annoying problem. But it doesn't have to be! There are many lip care options that provide immediate relief! The declared aim: the product should feel pleasant, smell good, contain valuable ingredients and, above all, make the lips beautifully supple. And preferably quickly! Many promise just that, but which ones really help? Since it seems anything but easy to find your way through the infinitely large lip balm jungle, we have done the test and compiled the TOP 5 in lip care for you. So nothing stands in the way of the perfect kissable mouth!
The top 5 in lip care
---
1st place: Burt's Bees
Our absolute price-performance winner! For only 3.95 euros, this lip balm made of beeswax and honey offers the perfect all-round happy package: it refreshes and cares for the lips and provides instant moisture and well-being. One application is all it takes to have velvety soft, healthy lips all day long. If you apply it before bed and leave it on at night, you'll even wake up with fuller lips! The super bonus: This balm is 100 percent natural and made without parabens, phthalates, mineral oils or SLS. So Burt's Bees is healthy, makes you beautiful and is good for your soul! The product is also available in other flavours such as pomegranate, cucumber and peppermint or vanilla. However, we recommend the stick made of beeswax and honey - because it works best!
Natural active ingredients
Quick effect
Fair price
---
2nd place: Manuka lip care
This valuable lip care scores with natural ingredients and active substances. It is made with high-quality organic oils such as organic jojoba oil, organic olive oil and organic shea butter. The chapped lips receive additional care from natural waxes from wild growth and organic cocoa butter. The sophisticated formula is 100% vegan and free from preservatives or synthetic fragrances. Additional moisture is provided by restorative ingredients and vitamin E. An absolute bonus with Manuka lip care: it also helps with lips stressed by herpes! While most other lip products make the blisters worse and cause them to blossom again, this care provides instant relief! With regular use, herpes is even prevented in the long term.
Organically produced
Provides extra moisture
Also helps with herpes
---
3rd place: Circly lip balm
A true moisturising miracle is this naturally produced lip care by Circly. Containing oils from upcycled coffee, coconut, shea butter and olives, it instantly soothes dry and stressed lips as it leaves a thin protective film when applied. This helps to regenerate and repair the delicate skin on the lips. This lip care is 100 percent certified natural cosmetics without parabens, phthalates or petroleum oils. It is also 100 percent plant-based, vegan and animal-free to boot! You can rely on the top quality, as this lip balm is handmade in Germany. Another little plus for fragrant lovers: the lip balm leaves a light coffee taste on your lips! The coconut oil contained in it has an antibacterial effect and prevents skin irritations. What is also extremely positive is the plastic-free packaging made of recycled paper. So you can also do something good for the environment. Perfect!
Vegan and animal-free
Environmentally friendly packaging
Handmade in Germany
---
4th place: SANTE Smooth: Lip Balm
The SANTE Smooth Color Kiss made from pure organic shea butter is extra gentle on your lips! It really does feel like a kiss! The natural cosmetic not only cares for your lips with exclusively natural ingredients, but also gives them a subtle shine and colour! So his lips don't just look super-smooth, they also look a little made up. And you can easily match your lip colour to your outfit or skin tone: Choose from three soft shades: Soft Coral, Soft Red and Soft Plum. With this balm, you can say goodbye to chapped lips in the long term within 1-2 days. Highly recommended!
Natural cosmetics
Extra soft
Adds extra colour to the lips
---
5th place: WELEDA Skin Food Lip Butter
This lip balm is a true superfood for particularly dry and chapped lips! The WELEDA Skin Food Lip Butter made of natural beeswax and sunflower oil has an extremely intensive effect and your lips shine immediately after application and look healthy again! It also contains valuable plant extracts from pansies, camomile, rosemary and calendula - true miracle weapons in the fight for rough lips. The balm can be smoothly applied to the lips either with a finger or directly from the tube. The WELEDA brand stands for first-class quality, as it is the world's leading manufacturer of certified natural cosmetics. Only high-quality, natural raw materials are used for the products. Want to bet that this product will immediately put a smile on your lips?
World market leader in natural cosmetics
Has a particularly intensive effect
---
What is lip care?
A Chinese proverb says: A woman's lips are the gateway to her soul! Therefore, it is of course incredibly important for the overall appearance that the lips are always beautifully groomed. After all, who wants to kiss chapped lips? However, the right care can become a big challenge. In winter, the lips are stressed by the alternating cold outside and stifling air inside. In summer, on the other hand, UV radiation stresses the skin, which is why lip care with a sun protection factor is recommended! But a lack of vitamin E can also lead to chapped lips. This causes small cracks that make our lips even more susceptible to diseases such as herpes.
Fortunately, there are plenty of lip balms and sticks on the market in various flavours and fragrances that regenerate, repair and restore the suppleness of delicate lip skin. Our tip: The care can work even better if you exfoliate the lip skin beforehand, i.e. remove dead skin cells. There are numerous products for this purpose. A very practical tip, however, is to simply use your toothbrush every morning. If you brush your lips gently with it, the flakes of skin disappear immediately and the lips get a good blood supply and plumpness from the massage.
What should I look for in a lip care product?
As always, it is the inner values - in this case the ingredients - that count! Natural cosmetics without paraffin and paraffinium liquidium are recommended, as these substances are potentially carcinogenic. In addition, they tend to dry out the lips in the long term and are therefore addictive because you have to keep topping them up. To find the right lip care for you, you should take your time. As always, it's a matter of type: some like it greasier, others need a good smell. In this respect, it is advisable to test your way through our top 5. Everyone has to find out for themselves which lip care suits them best. And very important: the quality of the product does not always depend on the price! Sometimes even inexpensive products can be true all-rounders, while expensive ones often disappoint. So don't be fooled by the price or the brand name!
Our lips are like fingerprints!
Did you know that our lips are as unique as our fingerprints? Each pair of lips has its own unique curve, colour and shape. The lip pattern is just as unmistakable as our fingerprints. That's why lipstick traces on glasses have even been used to convict murderesses. No joke! By the way, lips consist only of muscles and the most delicate skin on the body. That's why they are so susceptible to cold and sun damage and need special care. In addition, there are an extremely large number of fine nerve fibres in the lips, which make them one of the most sensitive areas of our entire body. That's probably why kissing is so much fun and good for the soul! But don't forget: Only with well-groomed lips!
Questions & Answers: FAQ
Can I become addicted to lip care?
This is the most frequently asked question. If your lip care is made of natural ingredients and there are no paraffins in it, absolutely not! If there are paraffins in your lip balm, it may dry out the skin even more and you will have to keep topping it up.
When my lips are dry, I tend to lick them constantly. Is that good or bad?
Please get rid of it as soon as possible! The saliva evaporates, dries out and causes even more chapped lips. It is better to apply lip care right away.
Is it true that I can also use honey for lip care?
Yes, but the downside is that honey is quite sticky and therefore difficult to use on the go because it's bound to make a mess in your handbag. So it's better to use a lip balm with honey.
Do chapped lips mean I have a vitamin deficiency?
Possible. They can indicate a deficiency of vitamin E, B2 or iron. If you suspect a deficiency, have it checked by a doctor!