Balayage in Munich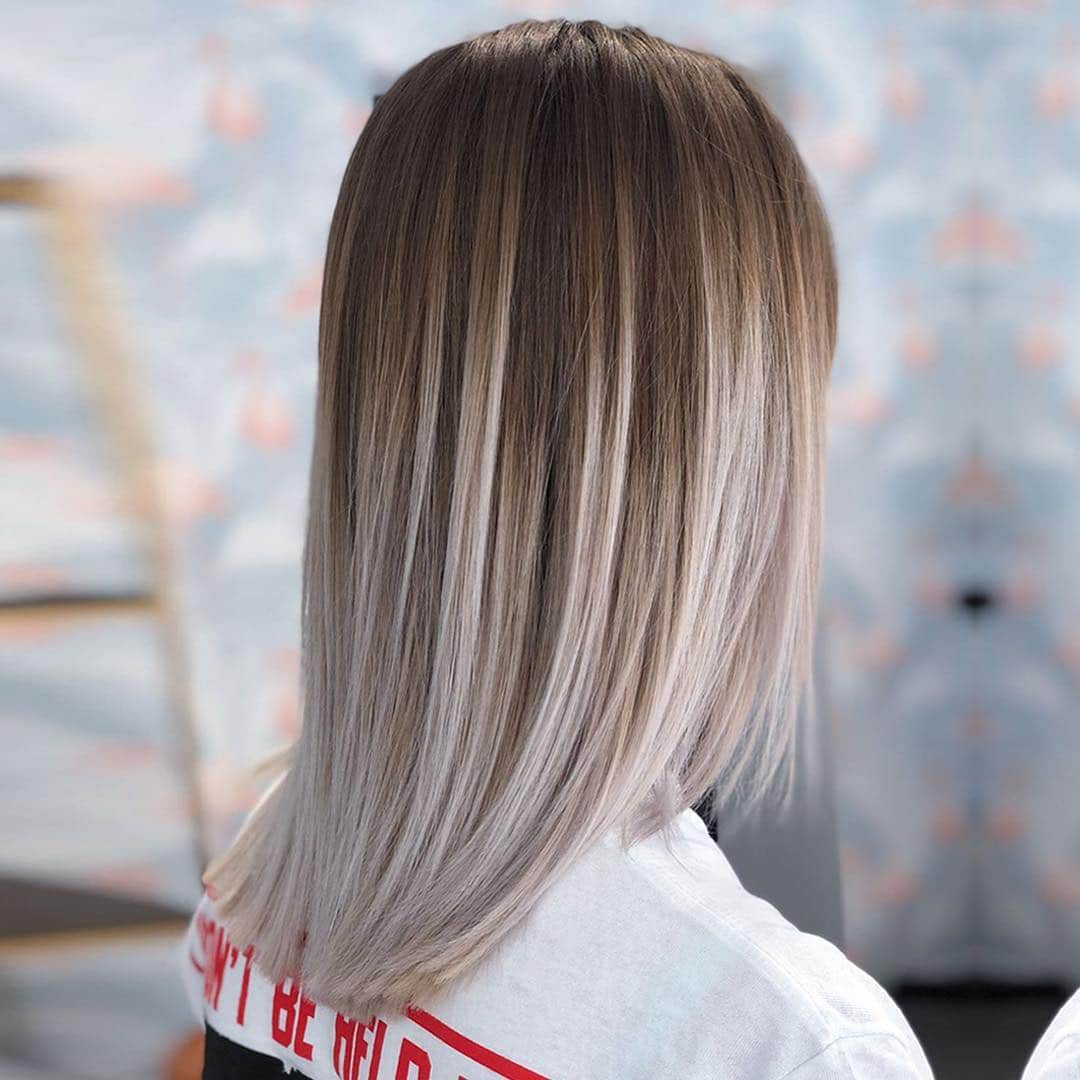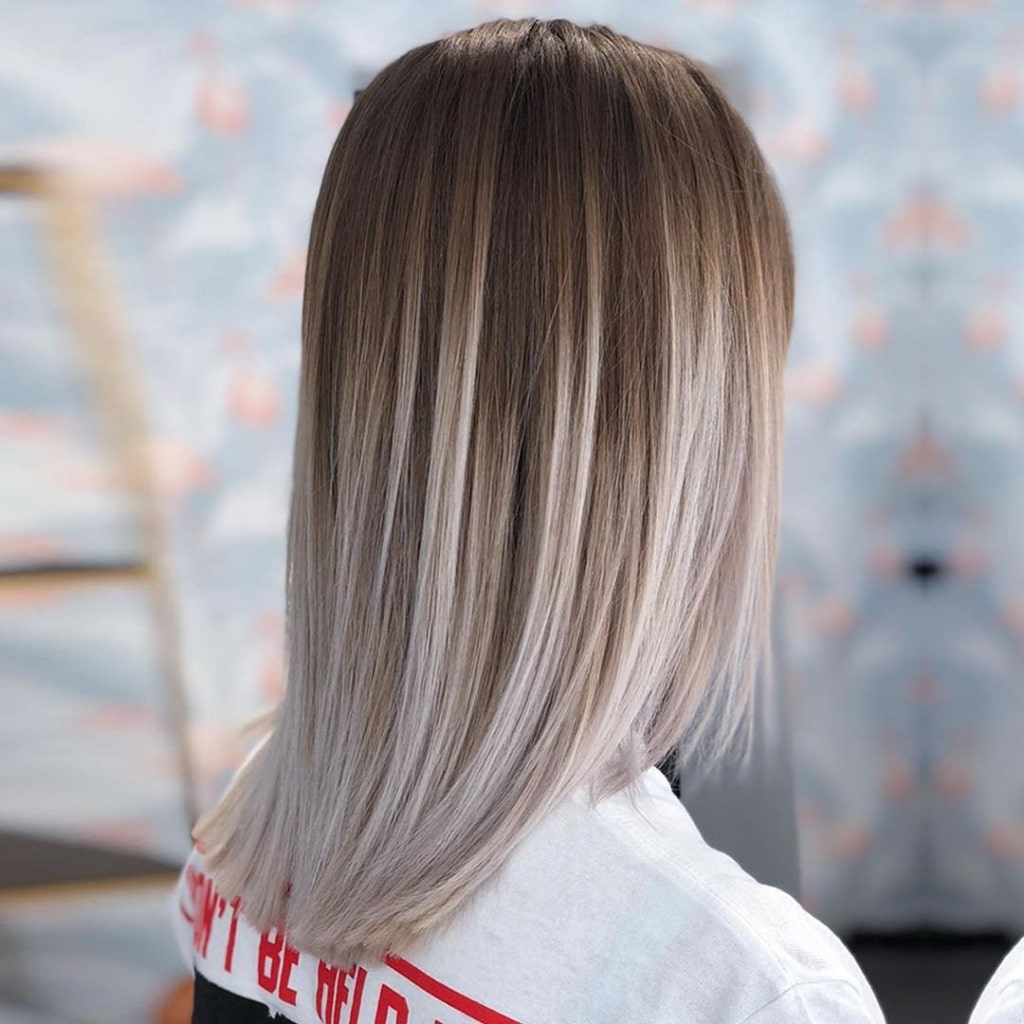 What is the Balayage Effect?
We speak to colour expert Ebru from Arbuti Hair Salon Munich to find out everything you need to know about this popular technique.
What is Balayage?
Balayage is a French colouring technique developed in the 1970s. It is a freehand technique where the colour is applied by hand instead of using the traditional techniques of highlighting foils or caps. Balayage can also be applied to the shortest pixie crop. However, the best results are achieved on hair below the shoulders.
How exactly is a balayage applied?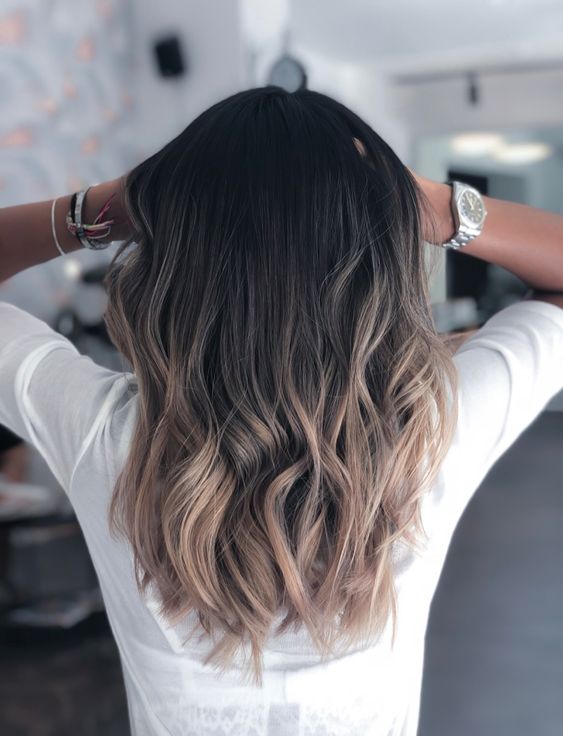 The process varies depending on the length of the hair and the desired result. It is to be expected that individual strands are coloured with a brush and a pad. Some colourists like to separate their hair strands with cotton wool or foil, others pull the hair up in sections first and then colour the ends freehand.
I find that all my Balayage clients have a different look and have to maintain it at different rates. You need to keep at least three appointments to really build up the colour initially. These appointments are six weeks apart. From there, you could go up to four months with no further charge. You only need to order one toner and one treatment to refresh the colour between appointments.
Is Balayage suitable for me?
Balayage is best done on natural hair, but don't worry, most of the work I do for a balayage look is initially done with foils until the hair is just balayage. There are many different techniques people use to create this look. When you see a colour specialist, they should always be able to find a technique that will give you the look you want that best suits your hair type and colour history.
The best hairstyles for balayage
I always like to see balayage with loose curls or a tousled beach look where you can see the colour variations streaking through the hair. Sharp, bold haircuts like bobs require a bolder colour or a block colour to highlight the cut. Balayage is best left to more flowing hairstyles.
Are there alternatives to Balayage?
At Arbuti Hair Salon, I like to use different foil techniques to create a textured, gradual fading effect. I've used more ribbon sized weaves with a lighter colour swept through the inside of the hair, then work up to deeper colours and softer weaves as I work down to the hairline and part way down. It's a really nice way to create a variation in colour while maintaining a more textured technique that can be worn in many different styles.
Balayage Blonde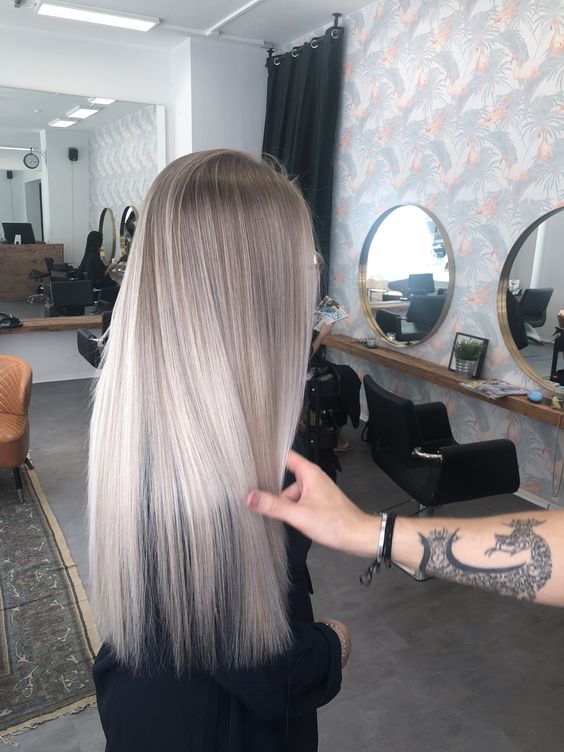 Balayage Blond at Arbuti Hairdresser Munich
When a blonde shade is mixed with a brown or other blonde shade, we get a dimensional hair colour with the depth and dynamism that everyone is looking for in modern hairstyles. At Arbuti Hair Salon, we are balayage blonde experts.
Say what you want about keeping your highlights bright, but it's just a little something to walk out of the salon with a fresh, new shade of blonde that will make any drawback of lightening your hair disappear. Luckily for those forever striving for the perfect colour, this season's go-to technique - you know it as balayage - minimises the risk of going lighter while maximising the good vibes that come with it.
Stylist Ebru tells us that a balayage blonde is his favourite approach to highlighting because it's designed to look natural. "The lightest highlights are delicate at the roots and gradually become thicker and more saturated towards the ends," she says. "They should be most closely focused around the halo of the face, with plenty of natural base colour shining through to give you the dimension and contrast that Blonde Balayage Make hair so beautiful."
Find photographic proof in advance that blonde balayage is dominating hair trends, and get foolproof tips on how to ask for it at your next appointment. May the promise of bright, sunny blonde instantly set your mood this season
Balayage Brown
Balayage for dark hair or dark brown hair.
Brown balayage is a beautiful hair colouring technique that is gently swept in light and natural brunette colours, usually in a darker base, for an effortless, sun-kissed look.
An amazing feature of this trendy highlighting technique is how it results in a contrasting appearance that beautifully creates a multi-dimensional look!
Balayage also means less maintenance and effortless styling. (It's easy on your 💰 and your ⏰).
Another reason to fall in love with this colour trend is how the hair texture looks clearer and better in natural, bright light. Style your strands with waves or curls for a beautiful voluminous blend, or with straight hair for a smooth colour transition.
Check out our Instagram page and see many of our blonde or brown balayage results.
Hair and colour to fall in love with! One of these hair to go please! Our team at Arbuti Hair Salon Munich rocked again 🙂 See more of our great Balayage results on INSTAGRAM
FAQ - Questions and answers
What is a balayage?
Pronounced BAH-LEE-AHGE, Balayage is actually a French word that means - sweeping - to add highlights with a hair lightener. Balayage is the technique of hand painting highlights onto the hair to create a soft and natural gradation of brightness towards the ends. Make your appointment online with us!
Is Balayage and Ombre the same thing?
In short, ombre is more of a style. Balayage is a technique. Both lead to a fairly low-maintenance routine, as the placement of hair colour is not strict, but gradual (for ombre) or sweeping (for balayage). Regular foil highlights, for example, require more regular visits to the salon. Arbuti Salon specialises in balayage.
Is Balayage bad for your hair?
Is balayage harmful to your hair or are there ways to achieve it without frying your hair? Absolutely. It is not harmful at all, nor should it be. The whole process can be done without ammonia, so it is no more harmful than any other colour or process.
What does Balayage cost
Balayage is one of the most expensive forms of hair colouring because it is so time-consuming to complete. While highlighting may only cost 100 euros, you should expect to pay an average of 200 euros for balayage.